Get 'Coding All-in-One for Dummies' ($17 value) FREE for a limited time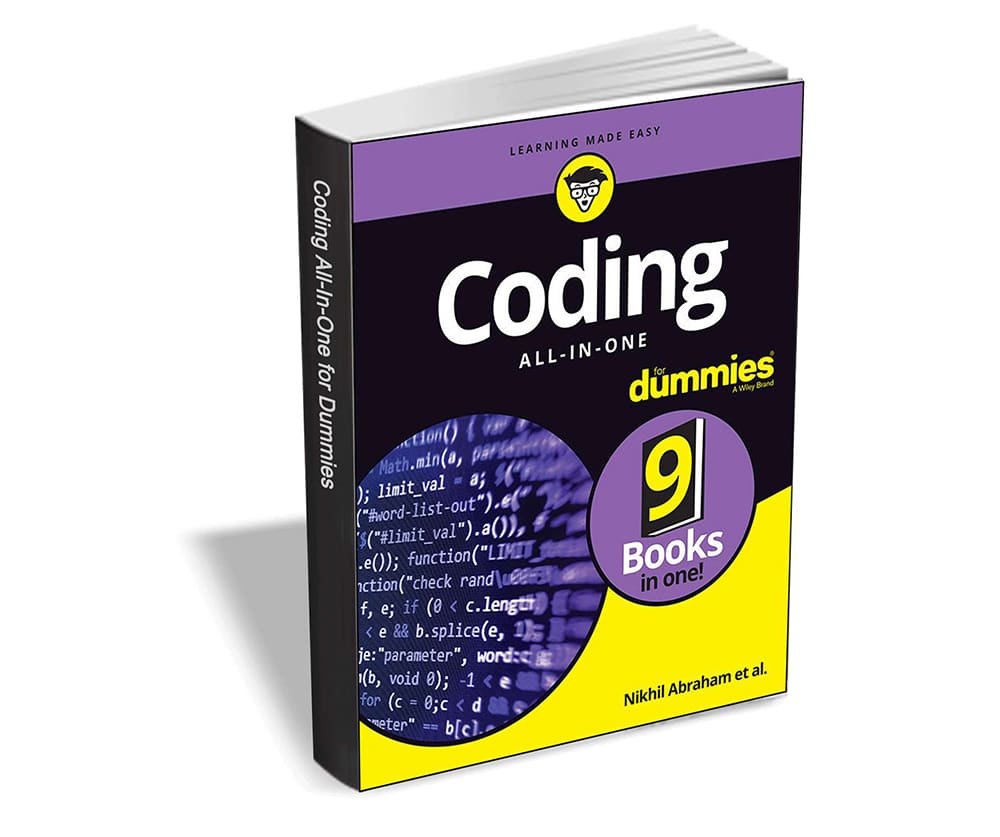 Whether you need to learn how coding works to build a web page or an application, or see how coding drives the data revolution, Coding All-in-One for Dummies introduces the languages and processes you'll need to know.
The demand for people with coding know-how exceeds the number of people who understand the languages that power technology. Whether you're looking for a complete beginner's guide or a trusted resource for when you encounter problems with coding, there's something for you here!
This ebook will help you:
Create code for the web
Get the tools to create a mobile app
Explore coding through hands on exercises to help you learn like a pro
Discover languages that power data science
See the future of coding with machine learning tools
With the demand for skilled coders at an all-time high, Coding All-in-One for Dummies from Wiley is the one-stop guide to propel coding newbies to the ranks of professional programmers.
The ebook usually retails for $17, but BetaNews readers can get it entirely free for a limited time.
All you have to do to get your copy for free is go here, enter the required details, and click the Download Now button.
The offer expires on April 16, so act fast.