How to secure Windows 10 -- Microsoft reveals SECCON framework to protect systems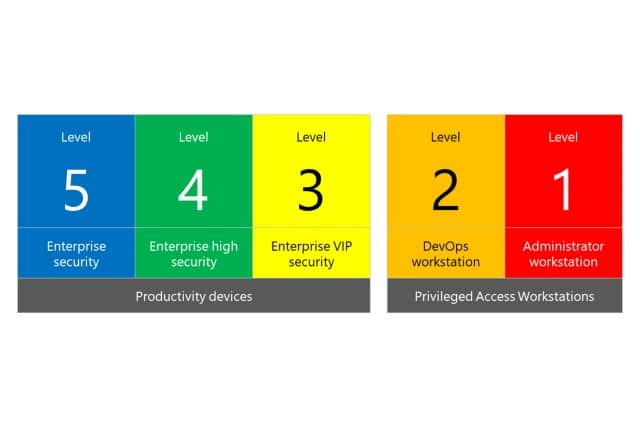 Based on the DEFCON levels, Microsoft has unveiled the SECCON framework -- a series of guides for securing a range of Windows 10 configurations in different environments.
Starting with an "Administrator workstation" at level 1 and building up to "Enterprise security" at level 5, the framework is Microsoft's attempt to simplify and standardize security. While it is not a one-size-fits-all solution, the company says it is "defining discrete prescriptive Windows 10 security configurations to meet many of the common device scenarios we see today in the enterprise".
See also:
Chris Jackson, principal program manager, says: "In the past, we left defining the security configuration for Windows 10 as a task for every customer to sort out. As a result, we saw as many different configurations as we saw customers. Standardization has many advantages, so we developed a security configuration framework to help simplify security configuration while still allowing enough flexibility to allow you to balance security, productivity, and user experience".
The five levels were developed by Microsoft after working with a select group of pilot customers, experts from Microsoft's engineering team, and the Microsoft sales field. The levels are described as:
A draft version of security configuration framework documentation can be found here and Microsoft is looking for feedback from users about it.