Microsoft announces Internet Explorer mode for Edge to aid enterprise compatibility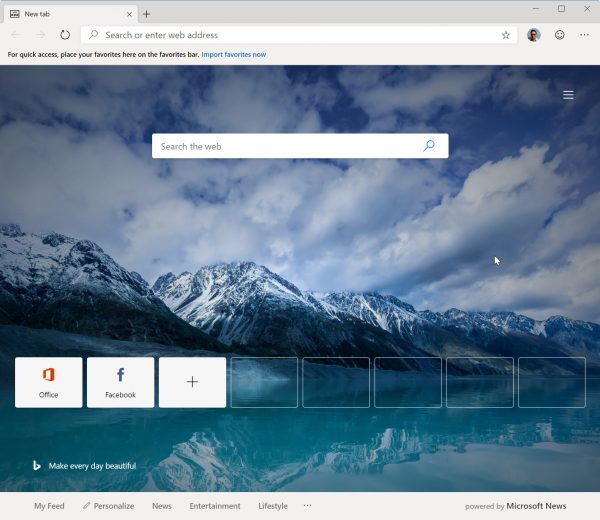 As part of this week's Build 2019 Microsoft is announcing a number of enhancements to the Edge browser including an Internet Explorer mode for enterprises.
This is aimed at cutting the need for IT staff to manage multiple solutions. Allowing legacy IE-only content -- such as intranet sites -- to be opened in Edge without the need to change any settings or launch a different browser.
"We hear from our customers that most enterprises rely on a multiple-browser solution today, and we hear from our customers and partners that this experience is disjointed and confusing," says Kyle Pflug, senior PM lead, Microsoft Edge Developer Experience on the company's blog.
Other upcoming features announced include Collections, which uses cloud-powered intelligence and an intuitive interface to help collect, organize, and share content as users move around the web. It allows intelligent export to other apps like Word and Excel so that data can preserve its format.
A new Privacy Dashboard gives users pre-set levels of information sharing to let them manage third-party tracking.
There's good news for developers too, with new tools built on Chromium DevTools. These offer full standards support with built-in tools to inspect and debug any Microsoft Edge-powered web content. WebView allows the creation of hybrid apps combining native capabilities with a choice of an always up-to-date or versioned web platform.
These features will start to roll out in Dev and Canary channel builds in coming weeks. There's more detail over on the Windows blog.