How the smartest companies use Slack today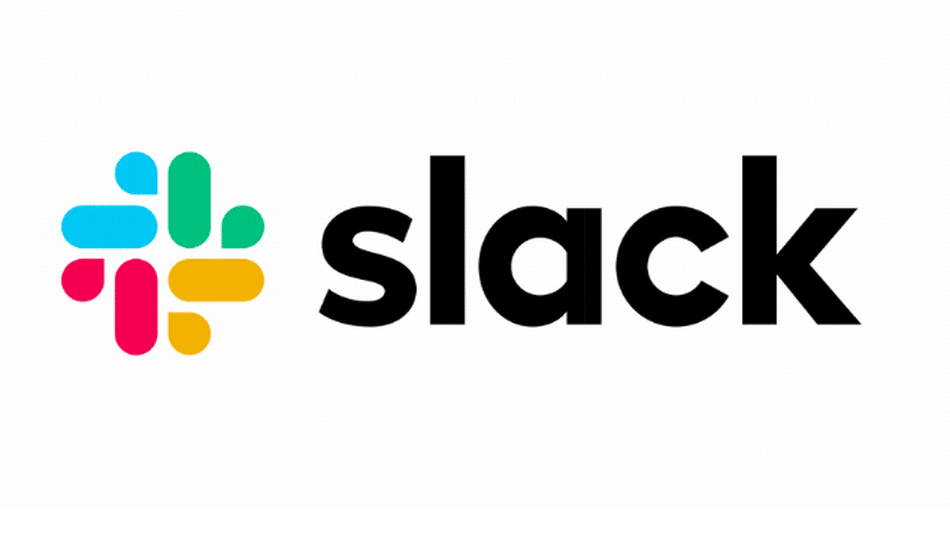 When Slack first arrived on the scene in 2013, it was meant to be an amped-up social messaging app that would improve workplace communication and cut down on email. It's still serving that purpose, but these days it's also a tool for interacting with customers, simplifying project management workflow, and integrating just about every app known to man in one place.
Slack now has 10 million users and those getting the most out of the app are those turning Slack into major command centers. Slack is the hub through which all their notifications, calendar reminders, project updates, and files flow.
Slack integrates with more than 1,500 apps and has partnerships with companies like Google, Workday, Salesforce, meaning there's little reason to leave the platform. This shortens the time spent hunting for email attachments, switching between apps, and maybe most importantly, waiting around for someone to update the permissions on that Google doc they shared. (Slack shoots a message to the sender if they forget to update the link.)
And while internal communication is still key, many smart companies are evolving with the software and using it to talk to customers, create support tickets, hunt for new hires and take the temperature of their employees' attitudes about their work life, and on and on.
Emotional cues
We've all felt that sinking feeling in our stomach when a response to a work email we sent comes back with a short reply that's hard to read, tonally. Does that "OK," really mean OK? Or does it mean, OK, but with a disappointment chaser? Tone is tough by email. It's tough by text or instant messenger, too.
To beef up the emotional cues that are lacking in written communication, Slack pros take advantage of the software's easy-to-access emojis. An OK with a smiley face next to it is a whole different ball game. But sometimes there's no substitute for face-to-face communication. Slack offers easy in-app video or audio calls (no need to remember anyone's number) and screen sharing.
The Simple Poll app is also a popular and quick method that companies use to check the status of a project (both deadline-wise and stress-wise) and it doubles as a handy way to find out where to have lunch. 
Team building
These days, company culture is king. Yes, salary and paid time off still matter, but the atmosphere of a company is on the mind of employees, too, especially young ones. In the Deloitte Millennial Survey 2018, 52 percent of millennials named culture as their top priority when considering working for an employer.
Culture includes the camaraderie among co-workers. That can be tough when many employees work remotely. These days, about 70 percent of employees work from home at least one day a week and 53 percent work from home more than half the week. 
Making work more social
At many companies, Slack has become a sort of private social media network, complete with meme-swapping and community channels set up to encourage socializing among co-workers, even those in the same physical office. Water cooler-type channels target like-minded employees such as working parents, soccer fans, or Game of Thrones lovers.
Some companies are taking it a step further and using Slack to promote in-person meetups, too, with apps like Donut, which Slack's own employees use. Donut randomly matches up co-workers and encourages them to meet in real life for coffee, or of course, donuts. But it's also a way to onboard new employees by connecting them with team members and company information. 
Productivity
Like any communication/social media hybrid, Slack does have the potential to overwhelm and distract, with hundreds of notifications and messages coming in daily. The companies harnessing it best are those that ensure their employees are smartly customizing their alerts and notifications, and that the types of channels they're using make organizational sense.
Still, while some productivity may be lost through all that meme and GIF swapping -- animated GIF generating app, Giphy, is one of the most popular integrations -- Slack is also a powerful tool for streamlining workflow and interactions.
Little things add up. Zoom, for example, is a common way to start up instant conference calls on Slack with no need to send out invites or have anyone dial into a meeting. Meanwhile, any Google drive file that's sent through Slack automatically gets stored for later searchable reference. No more digging through old emails to find the right attachment.
Multiple tools like Workast, Wunderlist and Todoist let Slack users instantly turn anything into a to-do task or to assign a task to someone with a few keystrokes.  
Recruiting and hiring
Considering that part of the point of Slack is to cut down on email, it stands to reason the platform would begin to be used in recruiting and hiring, too.
Slack already has built-in channels broken out by topic and interest, and some are dedicated job boards, giving recruiters access to potential candidates.
Companies using outside recruiters can also create and share job posting channels. They can also store all things job-related, including HR documents and candidate resumes, in one place and easily update anyone involved in the hiring process. Some companies also create channels to solicit employee referrals when a new posting pops up. That's good for companies considering referral candidates are hired 55 percent faster and are retained longer than job board candidates. 
Customer service
Although most of the talk about Slack is how it's used internally, plenty of companies communicate with their customers through Slack, too. Slack channels can supplement traditional customer helplines or emails, which works well for businesses that can respond quickly to customers' questions or complaints.
A more universal way to use Slack with customers is to connect their company's help desk to get instant notifications when new tickets are opened or existing tickets are updated. It's also a great way to boost social media responsiveness with integrations like MailClark that let companies respond to Facebook and Twitter messages without leaving Slack.
Companies who have turned Slack into their one-stop-shop for as many work needs as possible are the ones getting the most out of the tool.

Jennifer Thomas is a staff writer at Spoke. Built from the ground up to power the on-demand workplace Spoke delivers immediate access to knowledge and support, inside of Slack and beyond. Spokes AI help desk answers the repetitive questions employees ask -- so support teams can focus on people.