This little piece of tech can turn your old alarm into a home automation system

When people decide to install home automation systems and also have security alarms they installed several years ago, it's highly likely the new tech and old gadgets won't be compatible.
Similarly, if they have a security system that doesn't work with a smartphone app, they typically have to invest in new hardware and deal with lengthy installations and high bills.
The global home security market is growing, and analysts project the total worth will reach $74.75 billion by 2023, up from $45.58 billion in 2018. Another report shows the worldwide smart home market worth $151.4 billion by 2024, up from $76.6 billion in 2024.
That growth suggests people are ready for solutions that combine security and home automation. It's not surprising that households want a hassle-free way to update their older home security systems to make them compatible with other home tech.
A Communicator for the Modern World
The alarm communicator is one of the essential parts of any home security system monitored by a company. It's the gadget that lets the business know about activated alarms, allowing staff members to check with the clients to see if everything is OK and send police to the scene when necessary.
Alula's BAT-Connect communicator is a component that can convert an older, non-smart security system into a home automation system. It runs on Alula's speedy encrypted network and acts as a bridge between the security system and Alula's iOS or Android apps.
How Does It Support Home Automation?
Smart home technology isn't going anywhere, and many people are researching how they can take advantage of the innovations.
The BAT-Connect works with an optional Z-Wave card, allowing a security company representative to efficiently add smart home devices that work on the protocol. It's widely used in the smart home sector, and runs on a different frequency than Wi-Fi, eliminating the possibility of interference.
Then, people using alarm systems with the BAT-Connect can enjoy the convenience, peace of mind and energy-efficiency smart home devices give. Plus, they save time by installing their smart home equipment and upgrading their security system in the same visit. That approach works well for people who are eager to start investing in home automation but don't want a drawn-out process.
Users also control their smart home gadgets and the security system within a single interface. That makes it easier to get acquainted with the functionality and for installation professionals to receive training they pass on to their customers.
A Communicator With Triple-Path Connectivity
Before the days of widespread mobile phone networks, security communicators connected to landlines. Now, the updated ones typically use one of several options to transmit information, such as cellular networks.
The BAT-Connect communicator goes even further by communicating across Wi-Fi, Ethernet and cellular networks. That feature brings more flexibility to the installation process, plus enables automatic switching for regular reporting to the security company.
Other Ways BAT-Connect Supports Upgrading an Older System
Before Alula started offering the BAT-Connect, security system installers sometimes had the option to add cellular or internet protocol controllers to older systems. However, in that case, the installation professionals had to keep the old LED controllers mounted on the wall of a home even after performing the upgrade.
Doing an upgrade with the BAT-Connect makes the older equipment unnecessary. Instead, users control their systems with Alula's 7-inch touchpad component.
Also, if households have security systems without video components and want to modernize them, installers using the BAT-Connect system can enable a video recording feature within the Alula app and get a subscription plan.
Moreover, people who are thinking ahead about the 5G network and want a security system that works with it will also appreciate the BAT-Connect. According to the company's press release and the feature breakdown within it, the BAT-Connect runs on the 4G LTE network, but it's 5G-ready.
Within a few years, security systems running on the 3G/CDMA network will no longer work. Alula caters to customers who want to be prepared but don't want to discard their legacy equipment.
Beneficial for Security Companies and Customers Alike
When people look for ways to make their homes smarter, it's understandable they'd want options that work with security systems they already have. Similarly, security companies want to offer future-proof systems to reduce the chances they'll lose customers when 3G communicators become obsolete.
BAT-Connect has a streamlined appearance that complements today's homes. It's also a feature-rich product that meets the needs of security companies and the clients they serve. As such, it's a worthy addition to the existing products in today's home security market.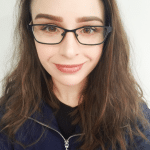 Kayla Matthews is a senior writer at MakeUseOf and a freelance writer for Digital Trends. To read more from Kayla, visit her website productivitybytes.com.