ADATA unveils speedy XPG GAMMIX S50 NVMe PCIe Gen4x4 M.2 gaming SSD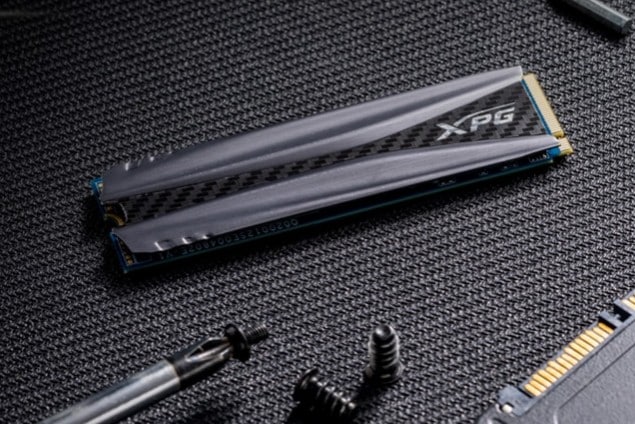 Just when we all get used to blazing fast PCIe 3.0 NVMe solid state drives, PCIe 4.0 comes along to ruin the fun. True, current such SSDs are still more than fast enough for most, but now they are not the fastest. If you are an enthusiast or gamer that demands the very best, your PCIe 3.0 based drive is now old hat.
For instance, today, ADATA unveils an insanely fast new SSD based on PCie 4.0. Called "XPG GAMMIX S50," it is designed for gamers, but really, anybody that wants speed can take advantage. Not only are the specifications incredible, but the drive's heatsink is strikingly beautiful too. If you are someone that takes pride in aesthetics, this drive should make you happy. Keep in mind, however, you will need a new motherboard with PCIe 4.0 to take full advantage of this incredible speed.
"The S50 supports the NVMe standard and utilizes the latest PCIe Gen4x4 interface to let users enjoy sustained read/write speeds of up to 5000/4400MB per second. What's more, with 3D Flash memory it offers a leap forward in capacity, efficiency, and durability. Also with the M.2 2280 specification, it supports the latest Intel and AMD platforms. Sporting the latest PCIe Gen4x4 interface, the S50 offers speeds that are up to it ten times faster than a SATA SSD and is fully compatible with PCIe 3.0. In combination with SLC caching, a DRAM cache buffer, the S50 delivers sustained read/write speeds of up to 5000/4400MB per second and random read/write of up to 750K/750K IOPS," says ADATA.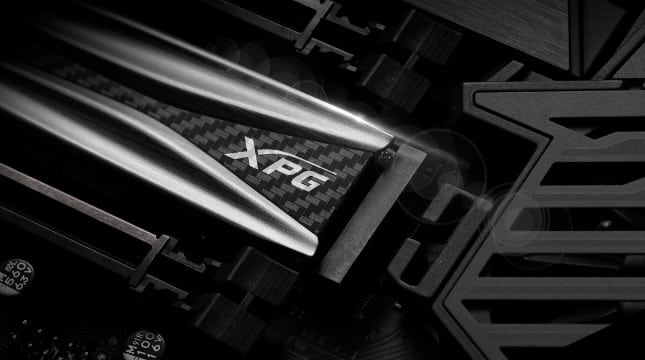 The company further says, "The S50 stays in any firefight thanks to its aluminum heat sink. The heat sink can reduce temperatures by up to 10 degrees for ultimate stability. Not only does it keep the S50 cool, but it also looks cool too with its sports-car-inspired design. The S50 supports LDPC error correcting code technology to detect and fix a wider range of data errors for more accurate data transfers and a longer SSD lifespan. In addition, with E2E (End-to-End) Data Protection and RAID Engine support, the S50 ensures data security and integrity."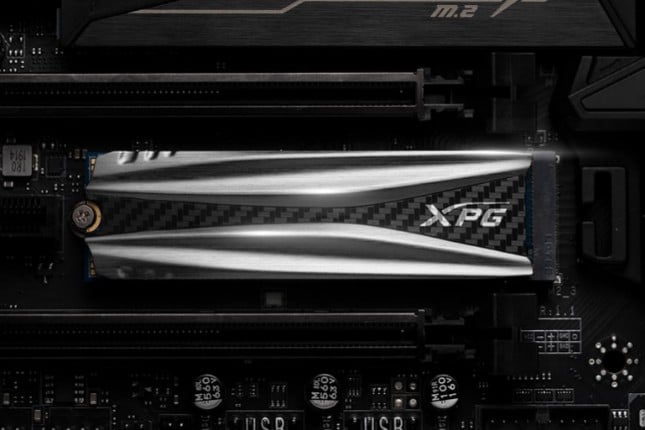 ADATA shares the following specifications.
Capacity
1TB / 2TB
Color
Gray
Form Factor
M.2 2280
NAND Flash
3D TLC
Dimensions (L x W x H)
22 x 80 x 6.1mm
Weight
12g / 0.42oz
Interface
PCIe Gen4x4
Performance (Max)
Read 5000MB/s, Write 4400MB/s
Maximum 4K random read / write IOPS : 750K/750K IOPS
Operating temperature
0°C - 70°C
Storage temperature
-40°C - 85°C
Shock resistance
1500G/0.5ms
MTBF
1,700,000 hours
As you can see from the above specs, 1TB is the smallest capacity! That's right, folks, there is no 256GB or 512GB variant to be had. This is for the best, as enthusiasts and gamers will crave larger capacities. Only offering 1TB and 2TB is the right call. Unfortunately, pricing and availability are unknown for now. More should be known once it hits popular retailers such as Newegg and Amazon.