Apple shows off iPadOS 13.1 in new video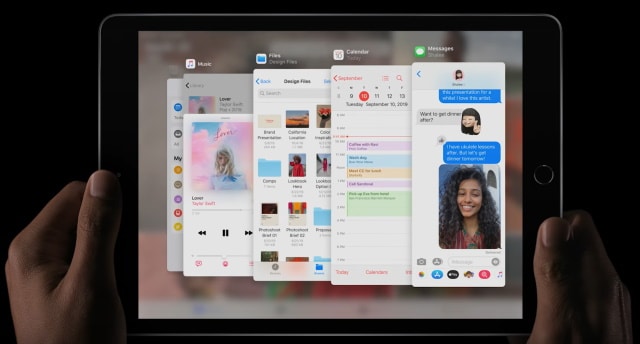 With iPadOS 13.1 available to iPad owners around the world, there's a lot to discover in the latest update.
To help tablet owners learn about the new features and options, Apple has shared a new video showcasing what's on offer. From swipe typing to full page screenshotting, Apple is continuing to push the iPad as a serious alternative to a laptop.
See also:
The video is pretty short -- just a minute, in fact -- but Apple has still managed to pack in a lot. It not only lets you know about the new features you can benefit from, it also shows them in action so you can get an idea of how they work, and how they will fit into your iPad usage.
It starts by showing off the enhanced app switching, followed by swipe typing in a miniature floating keyboard. Next we learn about the new ability to take a screenshot of an entire web page and the way that screenshots can be annotated. Support for USB drives follows, and then Apple highlights the new video editing options.
Check out the video for yourself and then install iPadOS 13.1 if you haven't done so already: