Microsoft reveals Surface Laptop 3 -- available to pre-order today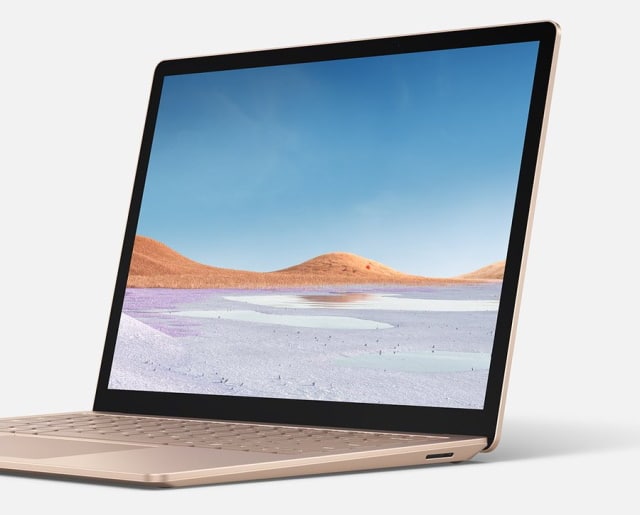 After a series of leaks, Microsoft today officially unveiled the latest additions to the Surface lineup. Kicking things off is the Surface Laptop 3, available in 13- and 15-inch models.
Produced in partnership with AMD, the Surface Laptop 3 features a custom Surface Edition Ryzen processor for the 15-inch model. The 13-inch device features a quad-core 10th Gen Intel Core processor. Both retain the 3:2 aspect ratio. Let's dive in and take a look at the full specs.
See also:
Microsoft says that the Surface Laptop 3 is twice as fast as a previous generation, and three times more powerful than a MacBook Air. The company has increased the size of the trackpad by 20 percent, and retained the 1.3mm travel for the keyboard, delivering -- according to Microsoft -- silent typing. The Alcantara fabric covering is gone, replaced by a new all-metal design, and there's a new sandstone finish option.
The 15-inch model can be kitted out with up to 32GB of LPDDR4x RAM and 1TB of SSD storage, while the smaller device can have up to 16GB of LPDDR4x RAM and 1TB of SSD storage. In both case, however, users are able to easily swap out the hard drive as the SSD has been made replaceable. The keyboard tray has also been made easier to remove to allow for repairs to be carried out.
Both models feature fast charging, with less than an hour of charge time filling the battery to 80 percent capacity. When fully charged, Microsoft promises "all-day battery life".
The 13-inch Surface Laptop 3 starts at $999; the 15-inch Surface Laptop 3 starts at $1,199. Both are available to pre-order from today, and will officially launch on October 22.