Another Windows 10 update is causing problems, this time with printing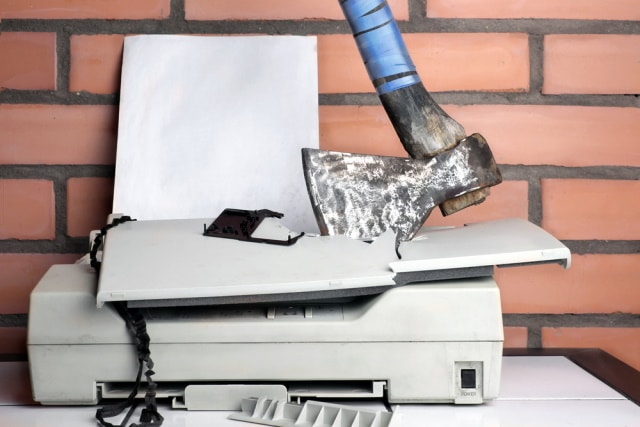 There have been a series of problematic updates for Windows recently, and now yet another one has popped up, this time affecting not only Windows 10, but also Windows 8.1, Windows 7 and Windows Server.
The KB4522016 cumulative update is interfering with printing. The update is causing issues with the printer spooler service, leading to print jobs failing or being canceled without user intervention.
See also:
Microsoft describes the problem in its list of known problems: "The print spooler service may intermittently have issues completing a print job and may result in a print job being canceled or failing. Some apps may close or error when the print spooler fails and you may receive a remote procedure call error (RPC error) from some printing utility or printing apps".
The company suggests a workaround, but says that it is working on a proper fix that will be released in due course:
Retrying to print may allow you to print successfully. If retrying does not allow you to print, you may also need to restart your device. If your device is using a v4 print driver and a v3 driver is available, you can also try installing the v3 driver as a workaround.
It is not clear when a fix will appear, but this latest issue will do little to quieten the voices that are questioning Microsoft's quality control process when it comes to updates.
Image credit: victoras / Shutterstock