Cyberattacks on SMBs becoming more targeted and sophisticated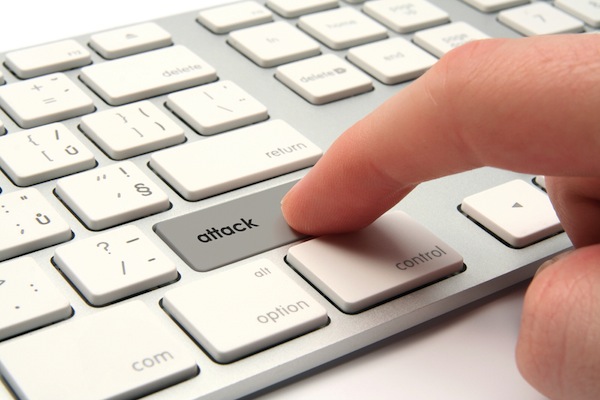 Small and medium sized businesses continue to be a prime target for cybercriminals according to a new study commissioned by password management company Keeper Security from the Ponemon Institute.
It shows that 76 percent of US companies have been attacked within the last 12 months, up from 55 percent in 2016. Globally, 66 percent of respondents report attacks in the same time frame.
Attacks that rely on deception are rising too. Indeed, overall, attacks are becoming more sophisticated, with phishing (57 percent), compromised or stolen devices (33 percent) and credential theft (30 percent) among the most common attacks waged against SMBs globally.
Globally, 63 percent of businesses reported an incident involving the loss of sensitive information about customers and employees in the past year. That number is 69 percent in the US -- up from 50 percent in 2016.
"Cybercriminals are continuing to evolve their attacks with more sophisticated tactics, and companies of all sizes are in their crosshairs," says Dr Larry Ponemon, chairman and founder, The Ponemon Institute. The 2019 Global State of Cybersecurity in SMBs report demonstrates cyberattacks are a global phenomenon -- and so is the lack of awareness and preparedness by businesses globally. Every organization, no matter where they are, no matter their size, must make cybersecurity a top priority."
SMBs globally are adopting emerging technologies like mobile devices, IoT and biometrics despite a lack of confidence in their ability to protect their sensitive information. Nearly half (48 percent) of respondents access more than half of their business-critical applications from mobile devices, yet 49 percent say the use of mobile devices to access business-critical applications diminishes their organization's security posture.
In addition, a large majority of respondents (80 percent) think it's likely that a security incident related to unsecured IoT devices could be catastrophic, yet only 21 percent monitor the risk of IoT devices in the workplace. The study also suggests biometrics may be becoming mainstream, with three-quarters of SMBs now using biometrics to identify and authenticate or having plans to do so soon.
The full report is available from the Keeper site.
Photo Credit: Jirsak/Shutterstock