Fractal Design launches 'Define 7 Compact' ATX case with sleek and classy design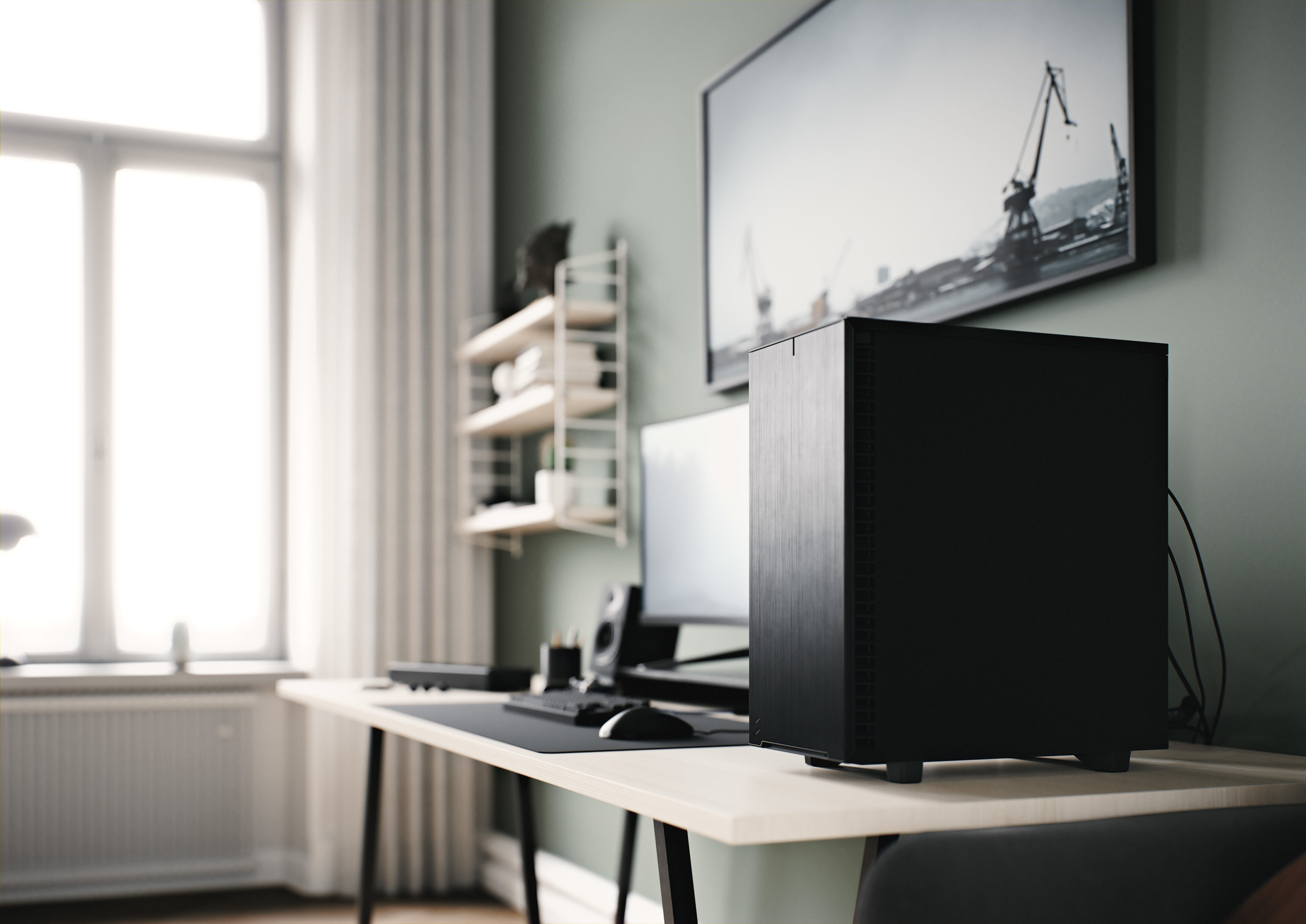 When you build a gaming PC (or any type of computer, really), there are often two ways you can go -- flashy or classy. Neither is wrong, but your decision probably says a lot about your personality and/or your age. For instance, if you choose a case that looks like an alien spaceship, and you fill it with RGB lighting, you are probably a teen or someone in their early 20s. Age aside, maybe you just like being ostentatious. If you prefer a more sophisticated-looking PC, you may be in your late 20s or older, or just prefer subtlety.
For those of you that prefer a more subdued and classy style, Fractal Design's cases are probably for you. Why? They are wonderfully boring -- and yes, I mean that in a good way. The company's no-nonsense cases are beautiful while also looking mature. In other words, a Fractal Design chassis tells the world you are sophisticated and not a clown. The company's latest case -- the Define 7 Compact -- is a diminutive version of the existing 7 Series chassis, but believe it or not, it can still accommodate up to a full-sized ATX motherboard! The Define 7 Compact has a very purposeful design -- no space is wasted.
ALSO READ: Lenovo ThinkPad and ThinkStation computers get certified for Linux
"The new Define 7 Compact takes the strongest features of the contemporary 7 Series design and places them in a conveniently compact frame. The versatile open layout of the Define 7 Compact allows you to maximize the potential of the small footprint with full-size ATX hardware to meet your exact needs," says Fractal Design.
The company further says, "Interchangeable top covers allow you to switch between solid steel for full noise suppression or a ventilated cover for extra cooling. The top framework is fully removable for unprecedented ease of access to interior components, and five front ports (including one USB Type-C) means you don't sacrifice expandability for the small footprint."
This slideshow requires JavaScript.
Fractal Design shares in-depth specifications below.
3.5"/2.5" Universal drive brackets: 2
Dedicated 2.5" drive brackets: 2 trays included, 4 positions total
Expansion slots: 7
Front ports: 1x USB 3.1 Gen 2 Type-C, 2x USB 3.0, 2x USB 2.0, Audio I/O, Power button, Reset button
Total fan mounts: 7x 120 or 4x 140 mm and 2x 120 mm
Front fan: 3x 120 or 2x 140 mm, (1x Dynamic X2 GP-14 included)
Top fan: 2x 120 or 2x 140 mm
Rear fan: 1x 120 mm, (1x Dynamic X2 GP-12 included)
Bottom fan: 1x 120 mm (requires removal of HDD cage)
Dust filters: Top, 2x front, full length bottom
Fixed velcro straps: Yes
Cable routing grommets: Yes
Captive thumbscrews: HDD brackets, SSD brackets, PSU bracket
Left side panel: Industrial sound-damped steel
Right side panel: Industrial sound-damped stee;
Motherboard compatibility: ATX / mATX / Mini-ITX
Power supply type: ATX
PSU max length: 200 mm (with HDD cage and front fan)
GPU max length: 341 mm (360 mm without front fan)
CPU cooler max height: 169 mm
Front radiator: Up to 360/280 mm (max 145 mm width)
Top radiator: Up to 240 mm
Rear radiator: 120 mm
Bottom radiator: 120 mm (requires removal of HDD cage)
Cable routing space: 17-28 mm
Case dimensions (LxWxH): 427 x 210 x 474 mm
Case dimensions w/o feet/protrusions/screws: 415 x 210 x 451 mm
Package dimensions (LxWxH): 536 x 310 x 521 mm
Net weight: 8.61 kg
Package weight: 10.87 kg
Volume: 39.3 liters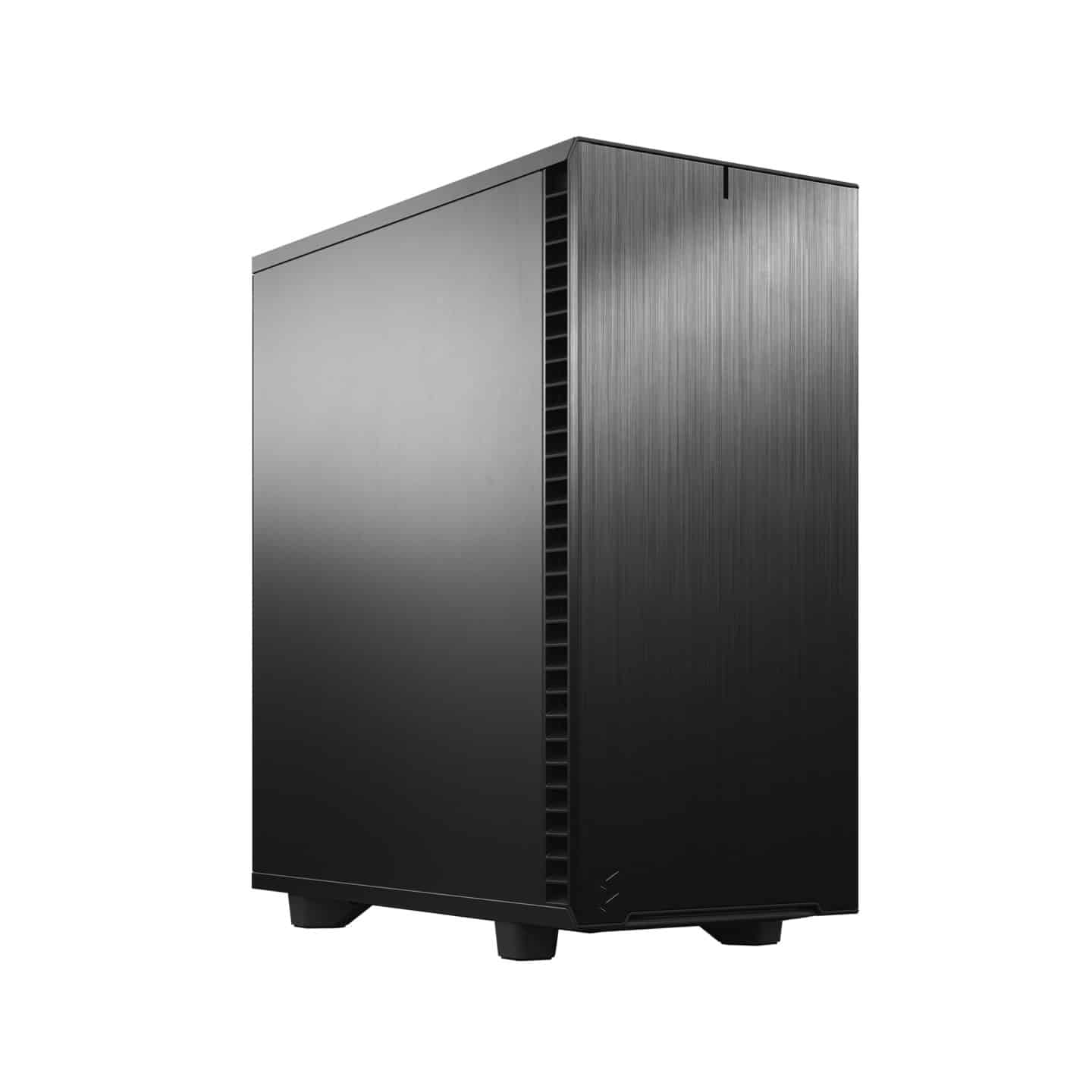 The Fractal Design 'Define 7 Compact' PC case can be had immediately here. Currently, the asking price is $117.00 plus nearly $40 for shipping. I know what you are thinking -- isn't that a lot to spend on a compact chassis? The answer is, no! While it is on the pricier side, the truth is, Fractal Design cases are built like tanks. While you may pay a bit more up front compared to some lower-quality brands, you will absolutely be very glad that you did.