Get 'Business Skills All-In-One For Dummies' ($22.99 value) FREE for a limited time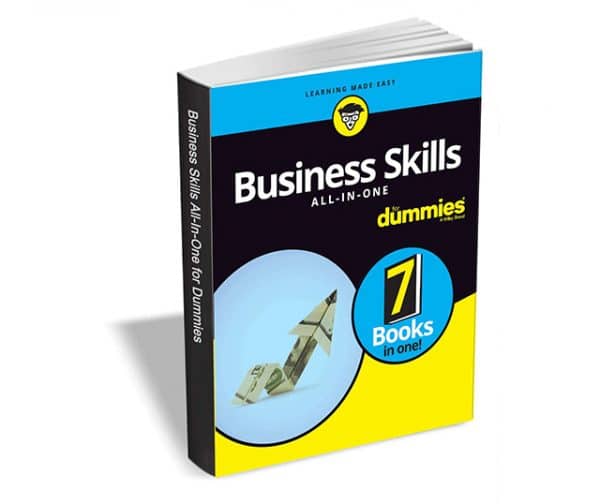 There are some things that will never go out of style, and good business skills are one of them. With the help of this informative book, you'll learn how to wear multiple hats in the workplace no matter what comes your way -- without ever breaking a sweat.
Compiled from eight of the best Dummies books on business skills topics, Business Skills All-in-One For Dummies offers everything you need to hone your abilities and translate them into a bigger paycheck.
SEE ALSO: Get 'Learn Microsoft Office 2019' ($17.99 value) FREE for a limited time
Whether you're tasked with marketing or accounting responsibilities -- or anything in between -- this all-encompassing reference makes it easier than ever to tackle your job with confidence.
Manage a successful operation
Write more effectively
Work on the go with Microsoft Office 365
Deal with marketing, accounting, and projects with ease
If you've ever dreamed about being able to juggle all your work responsibilities without ever dropping the ball, the book is for you.
Business Skills All-In-One For Dummies from Wiley usually retails for $22.99, but BetaNews readers can get it entirely free for a limited time.
All you have to do to get your copy for free is go here, enter the required details, and click the Download button.
The offer expires on November 4, so act fast.