Logitech launches affordable ERGO M575 Wireless Trackball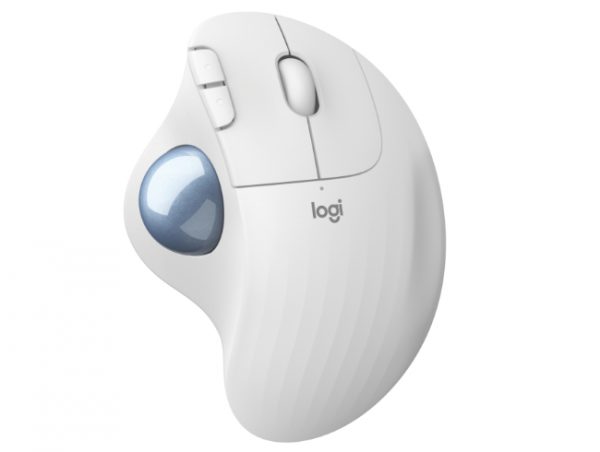 When it comes to pointing devices, most people use trackpads or mice. And for the most part, consumers are happy with those two options. With that said, there is a small number of computer users that prefer a different device -- a trackball. These things look like mice, but rather than navigate by moving it around a surface, you manipulate the mouse pointer by moving a ball.
Unfortunately, there aren't as many trackball options compared to mice, so for those that prefer the former, it can be hard to find a product that meets their needs. So whenever a new trackball is released, it is pretty big news. Today, Logitech launches a new such product, and it is very affordable. Called "ERGO M575 Wireless Trackball," it is designed to be ergonomic and accommodate various hand sizes.
"ERGO M575's smooth and responsive control can be used anywhere you need to work with no movement needed for your arm, as the angled scroll wheel keeps fingers in a more natural position for all-day comfort. Its precise tracking can be adjusted with Logitech Options software for the cursor control speed. The trackball can connect to your device through its included USB receiver or through Bluetooth Low Energy for a great wireless experience on your Mac, iPad or PC, with a provided AA battery that lasts up to 24 months when using the wireless receiver," explains Logitech.
Delphine Donne-Crock, general manager of creativity and productivity at Logitech says, "As we continue to see a trend in remote working, ergonomics and comfort at the desk are more important than ever. With our dedicated ErgoLab -- a scientific and human-centered approach to creating products and solutions that help people feel better -- ergonomic support remains a priority for Logitech. Our new ERGO M575 wireless ergonomic trackball keeps you comfortable while working, and since the trackball mouse doesn't move, it's ideal for your home setup and areas with limited workspace."
Logitech shares specifications below.
Sensor technology
Sensor technology: Logitech Advanced Optical Tracking
Nominal value: 400 dpi
Max value: Up to 2000
Buttons
Number of buttons: 5 (Left/Right-click, Back/Forward, Scroll-wheel with middle click)
Battery
Battery type: 1 x AA battery (included)
Battery life with USB Receiver: up to 24-month
Battery life with Bluetooth: up to 20-month
Connection Type
2.4 GHz USB receiver
Bluetooth low energy technology
Wireless range: 10 m wireless range
The ERGO M575 Wireless Trackball is available exclusively from Logitech.com here now. There are two colors from which to choose -- graphite and off-white. How affordable is it? The trackball can be had for just $49.99.