Apple unveils M1-powered Macs, and Microsoft Windows 10 is the big loser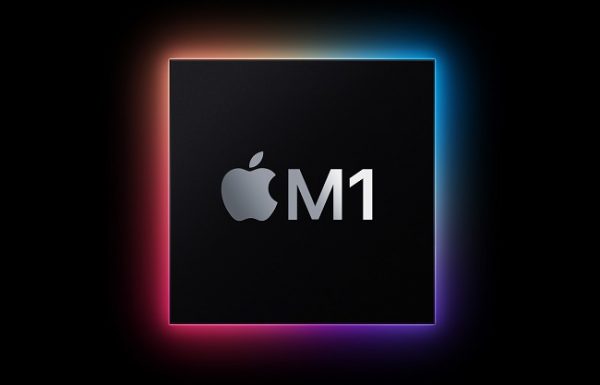 ARM is the future of computing -- there's a reason Microsoft keeps trying to switch Windows to the new architecture. Unfortunately, Windows on ARM has not been a success, as consumers have largely rejected Microsoft's attempts. I have a Surface RT tablet that I keep in a drawer which serves as a constant reminder of what could have been.
Apple is in the midst of this switch with Mac, but it looks to have a huge success on its hands. Why? Because the iPhone-maker developed its own chips rather than just work with partners. More importantly, Apple has a very precise plan on transitioning, and consumers seem to be on board.
To be fair to Microsoft, there are far fewer developers and programs for Mac, making the move much less of a headache. In other words, Microsoft's failures with ARM are largely due to the popularity of Windows -- it is much harder to get all Windows developers to buy in.
Today, Apple finally unveiled the fruits of its labor with three refreshed Mac computers -- the MacBook Air, 13-inch MacBook Pro, and Mac mini. The entire trio is powered by a new "Apple Silicon" chip called M1. Apple is promising better performance and battery life -- at least when apps are running natively. If they are x86 apps emulated through Rosetta 2, performance becomes a bit iffy.
"M1 is optimized for Mac systems in which small size and power efficiency are critically important. As a system on a chip (SoC), M1 combines numerous powerful technologies into a single chip, and features a unified memory architecture for dramatically improved performance and efficiency. M1 is the first personal computer chip built using cutting-edge 5-nanometer process technology and is packed with an astounding 16 billion transistors, the most Apple has ever put into a chip," explains Apple.

The fruit-logo company also says, "It features the world's fastest CPU core in low-power silicon, the world's best CPU performance per watt, the world's fastest integrated graphics in a personal computer, and breakthrough machine learning performance with the Apple Neural Engine. As a result, M1 delivers up to 3.5x faster CPU performance, up to 6x faster GPU performance, and up to 15x faster machine learning, all while enabling battery life up to 2x longer than previous-generation Macs. With its profound increase in performance and efficiency, M1 delivers the biggest leap ever for the Mac."
The big loser from this announcement -- if you believe Apple -- is Microsoft. Check out just a couple claims from the iPhone-maker below.
And with M1, the 13-inch MacBook Pro is up to 3x faster than the best-selling Windows laptop in its class.

And when compared to the best-selling Windows desktop in its price range, the Mac mini is just one-tenth the size, yet delivers up to 5x faster performance.
Of course, Apple provides a bunch of fine print that explains the narrowness of its tests, making the claims nothing more than marketing speak. Not to mention, who cares about comparing with the "best-selling" Windows computers? Those likely sell well due to price more than anything. It's a pointless comparison, and I am sure there are plenty of Windows machines that would destroy these Macs in benchmarks.
Apple CEO Tim Cook shares the following statement.
The introduction of three new Macs featuring Apple's breakthrough M1 chip represents a bold change that was years in the making, and marks a truly historic day for the Mac and for Apple. M1 is by far the most powerful chip we've ever created, and combined with Big Sur, delivers mind-blowing performance, extraordinary battery life, and access to more software and apps than ever before. We can't wait for our customers to experience this new generation of Mac, and we have no doubt it will help them continue to change the world.
But still, Apple claims aside, Windows 10 really could be the big loser here, as these new Mac computers are surprisingly affordable. The Mac mini starts at $699, the MacBook Air begins at $999, and the 13-inch MacBook Pro can be had for as low as $1,299. These aren't rock-bottom prices, but they aren't unreasonable either. The Mac mini in particular is sure to be a big holiday seller.
Look, one of the big reasons consumers choose Windows over Mac is price, and when you can get a cutting-edge Mac mini for $699, you must wonder why the average consumer would buy any other desktop. Not only do these new M1-powered computers run Mac programs (including Microsoft Office), but iPhone and iPad apps too. It is very compelling.
Do you plan to buy an M1-powered MacBook Air, 13-inch MacBook Pro, or Mac mini? Will you switch from Windows 10 to macOS Big Sur? Please tell me in the comments below.