Get 'Cyber Minds' ($18.89 value) FREE for a limited time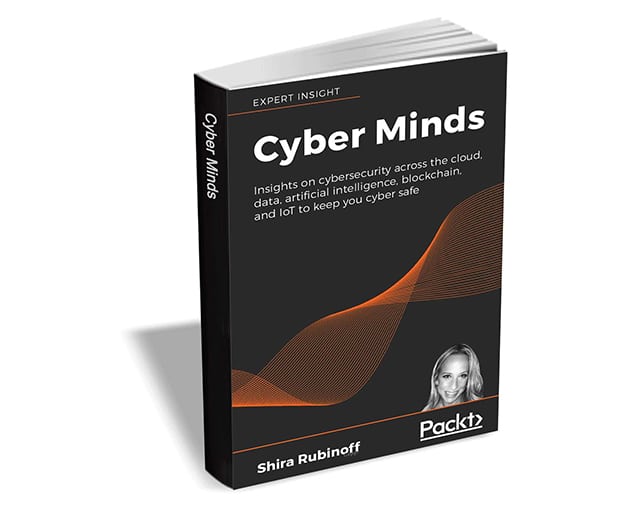 With new technology threats, rising international tensions, and state-sponsored cyber attacks, cybersecurity is more important than ever.
Cyber Minds serves as a strategic briefing on cybersecurity and data safety, collecting expert insights from sector security leaders, including:
General Gregory Touhill, former Federal Chief Information Security Officer of the United States
Kevin L. Jackson, CEO and Founder, GovCloud
Mark Lynd, Digital Business Leader, NETSYNC
Joseph Steinberg, Internet Security advisor and thought leader
Jim Reavis, Co-Founder and CEO, Cloud Security Alliance
Dr. Tom Kellerman, Chief Cybersecurity Officer for Carbon Black Inc and Vice Chair of Strategic Cyber Ventures Board
Mary Ann Davidson, Chief Security Officer, Oracle
Dr. Sally Eaves, Emergent Technology CTO, Global Strategy Advisor -- Blockchain AI FinTech, Social Impact award winner, keynote speaker and author
Dr. Guenther Dobrauz, Partner with PwC in Zurich and Leader of PwC Legal Switzerland
Barmak Meftah, President, AT&T Cybersecurity
Cleve Adams, CEO, Site 1001 (AI and big data based smart building company)
Ann Johnson, Corporate Vice President -- Cybersecurity Solutions Group, Microsoft
Barbara Humpton, CEO, Siemens USA
Businesses and states depend on effective cybersecurity. This book will help you to arm and inform yourself on what you need to know to keep your business -- or your country -- safe.
Cyber Minds from Packt usually retails for $18.89, but BetaNews readers can get it entirely free for a limited time.
All you have to do to get your copy for free is go here, enter the required details, and click the Download button.
The offer expires on November 25, so act fast.