Giveaway: Win one of three Linux-friendly LABISTS Raspberry Pi 4 8GB RAM Starter Kits worth $129.99!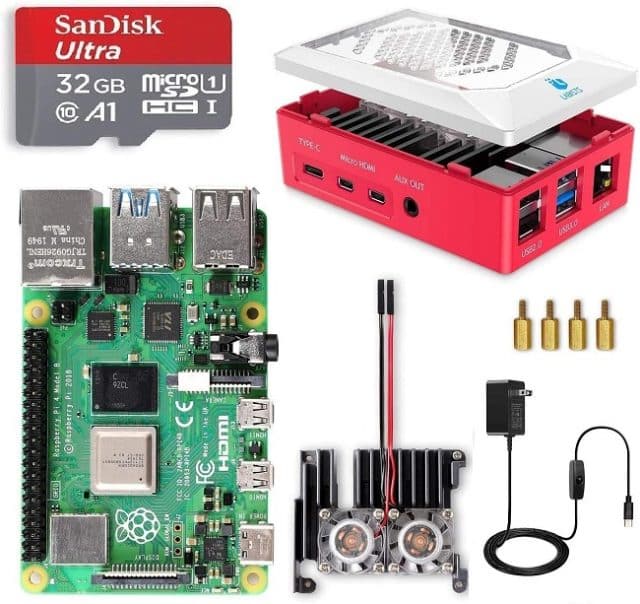 We here at BetaNews are huge fans of the Raspberry Pi line of computers. These little devices have many uses, such as tinkering, education, and more. Heck, you can even turn them into excellent media boxes or video game emulation systems.
With Raspberry Pi 4, however, the tiny computer became a viable desktop computer -- particularly the model with 8GB of RAM. You can install Ubuntu, for instance, and have a full desktop experience. Best of all, the 8GB variant can be had for just $75.
The problem, however, is $75 only gets you the 8GB Raspberry Pi 4 itself -- no accessories are included. You will need to add your own microSD card, USB power supply, case, and more. Thankfully, a company called LABISTS has a starter kit that has everything you need to get started. It can be seen here for just $129.99.
Not only does this awesome starter kit come with a 32GB microSD card (preloaded with Raspbian), USB power adapter, and a case, but other niceties too. For instance, it comes with heatsinks and fans for advanced cooling and an HDMI cable for connecting to a TV or monitor. Heck, it even comes with a screwdriver for assembling it all!
With the holidays fast approaching, and many people preparing to bake pies for Thanksgiving and Christmas, we have partnered with LABISTS to give away three of these amazing Raspberry Pi kits. To enter, you must visit and follow LABISTS on Facebook. You can then improve your chances by doing the additional actions.
Labists Raspberry Pi 4 B Model B Starter Kit 8GB RAM and 32GB SD Card