Combating the rising costs of the cloud [Q&A]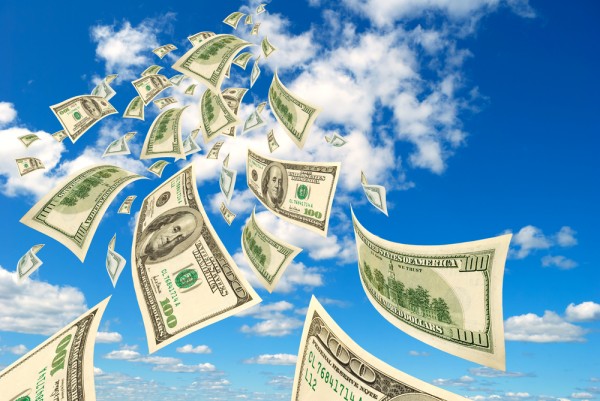 Many businesses have moved their operations to the cloud in recent years, spending an estimated $96.4 billion on cloud infrastructure services last year.
The pandemic has accelerated this shift and has led many enterprises to take a hard look the rising costs of the cloud and consider how they can get the most from their investment.
We spoke with Chris Lynch, executive chairman and CEO of AtScale to discover how companies can most out of the cloud to leverage their data and make a meaningful impact on their business.
BN: What is the main trend driving organizations to move the cloud?
CL: There are a lot of trends causing leading organizations to move to the cloud, but the main reason for the increased adoption is simple. The cloud offers countless modern business advantages that companies want to benefit from. A shift to the cloud is the best way to ensure a business stays both current and competitive in their market -- decision makers recognize this and are investing accordingly.
The flexibility alone is enough for some organizations to make the switch. It's easy to scale up your cloud capacity as your needs increase and dial it back if you need to scale down again. Operational agility is one of the primary drivers behind cloud adoption, and for good reason -- you only pay for what you use, which can be an incredible benefit if you have the right processes in place.
There are also plenty of other benefits, including autonomous updates, minimal capital expenditure, seamless collaboration, access to cloud business applications and more. I could go on forever, but the bottom line is that the cloud allows you to use the same services online, from anywhere, at any time, and they're updated instantaneously. Not only is this a benefit from a business agility standpoint, but it allows your employees to have access to the tools they need to do their jobs wherever they are, which is incredibly important given the current state of things.
BN: What impact has the pandemic had on cloud adoption?
CL: The pandemic has certainly had an impact on how enterprises look at the cloud, but adoption was already increasing prior to COVID-19. Throughout 2020 and heading into 2021, organizations will be continuing to expand remote work functionality to provide employees with the tools they need to do their jobs safely and effectively. The main priorities will be a focus on remote work, collaboration software, IT management and security solutions.
To support this increased capacity, organizations will need to (and have) invested in the infrastructure to scale to support this. This means moving to the cloud or increasing their cloud footprint to meet the needs of properly supporting remote workforces. There has been a clear impact, and it will continue to come to realization over the next couple of years.
BN: Why do organizations have trouble taming cloud costs?
CL: When interacting with customers, I often hear about the benefits they reap from the cloud, but that it has come at the expense of performance or costs. In other words, the ROI hasn't lived up to their expectations.
Oftentimes, this comes down to businesses simply failing to establish a strategic collaboration with technology experts for procuring cloud and managing cloud services. The majority of unexpected cloud costs are often traced back to simple things like not budgeting properly, not understanding the variables that actually contribute to cloud costs, not accounting for all tangential costs beyond compute and storage (such as data transfer and load balancing) and forecasting higher utilization than needed.
Another main culprit of high cloud costs seen by organizations that don't have the right technologies and processes in place, is enterprise analytics. We work with Global 2000 companies that have shared concerns about planning for cloud costs, especially in situations where they are aggressively trying to leverage their data to improve the business. In some circumstances, they've experienced individual query costs in excess of $50,000 -- a serious budget roadblock that can impact an organization when/if compounded with other challenges.
BN: What primary challenges does the cloud bring to enterprise analytics?
CL: The cloud can impact the price of enterprise analytics in a monumental way.
For example, cloud data platforms charge for computation cycles, meaning that all rows of data have to be scanned for every single question you ask -- this consumes CPU cycles and racks up expenses. A way organizations have historically combatted this is by reducing the number of rows of data prior to asking questions, a manual effort that is incredibly time-consuming and difficult to do.
Another challenge enterprise teams grapple with is latency. This is the delay before the transfer of when data is moved, and it is significantly higher than it would be on-premises. This challenge can be addressed manually, but ultimately it is more of an engagement and resource productivity challenge, rather than a strictly monetary one.
While these potential issues are both different, they are largely the same and prominent across organizations that look to leverage analytics. Every executive is focused on ROI and the impact cloud analytics can have on their business, helping drive competitive advantages and improved customer sentiment, so it's pivotal that leaders are aware of these challenges and take steps to alleviate them.
BN: What advice would you offer to businesses to help reign in cloud costs and bolster enterprise analytics?
CL: First and foremost, understand the economic impacts the investments you make will have on driving revenue. You can do this by establishing trusted KPIs for your investments, understanding compute costs in the cloud, and force-multiplying your data and analytics teams. For example, there are simple calculators available that allow you to quantify the economic impact analytics will have on your organization.
Second, only invest in products that help you achieve your economic goals -- those that complement cloud data platforms, while improving their ROI is an excellent place to start. Cloud OLAP capabilities are incredibly important to leverage in the data platform ecosystem, as these help address the data management, semantic layer and security and governance aspects of analytics workloads in the cloud.
Third, rethink how you deploy people, processes and technology to optimize analytics. There is technology to automate tedious, yet important, aspects of enterprise analytics like data engineering and query optimization. By making these tasks autonomous, you can not only improve efficiency, but have the ability to cut costs by up to 80 percent.
The bottom line? The data revolution is here and it's not going anywhere. New platforms will emerge that promise top-notch performance, transparency and scalability. Make sure you're investing in the right complementary technology that ensures you realize economic benefits and that deliver unprecedented ROI.
Photo Credit: Rrraum/Shutterstock