The top eCommerce shipping frauds and how to prevent them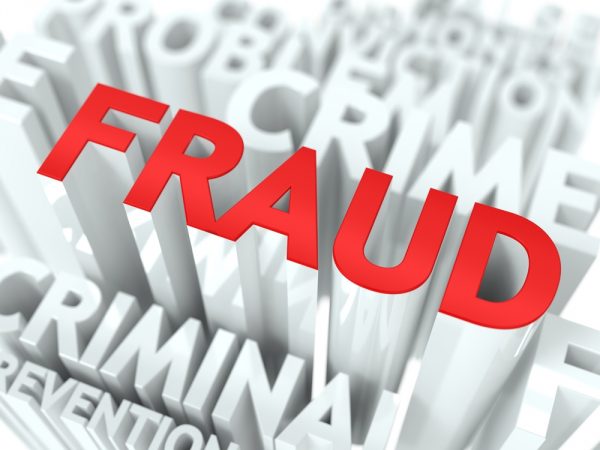 The holiday period is a peak time for eCommerce fraud. And according to research from fraud prevention specialist Datavisor it's on the rise.
Shipping fraud (in which fraudsters divert stolen goods to their own address) in the US increased by 37 percent and billing fraud (in which fraudsters use a victim's stolen address to purchase goods) increased by 34 percent.
This is perhaps not surprising in a year that's likely to see more of us than ever doing our shopping online.
Datavisor has produced an infographic which looks at at the six most common types of eCommerce fraud and at what businesses can do to prevent them.
The fraud occurs in a number of ways, using fake accounts, rerouting of deliveries, claims for undelivered goods and so on. Tips for sellers include verifying addresses, tracking deliveries, requiring a signature to be provided on delivery and using insurance.
You can see more details of the findings in the full infographic which is reproduced below.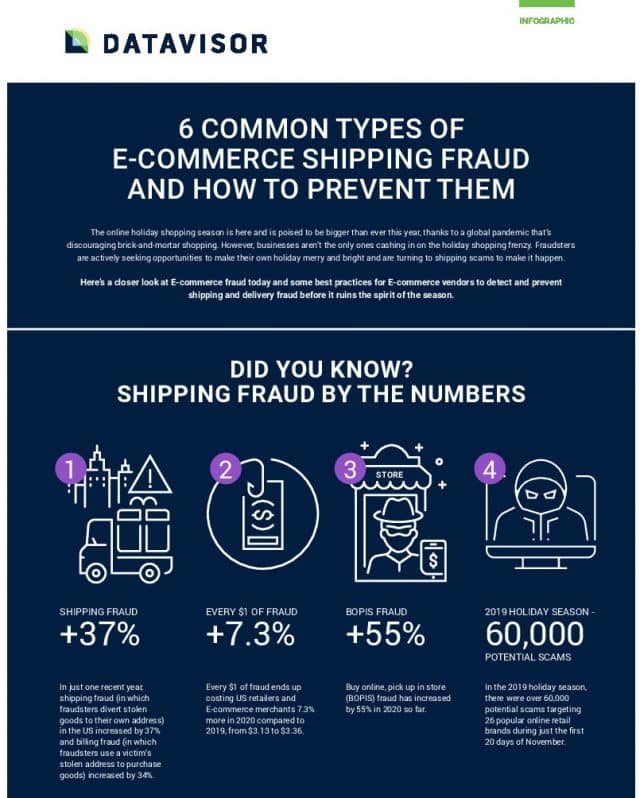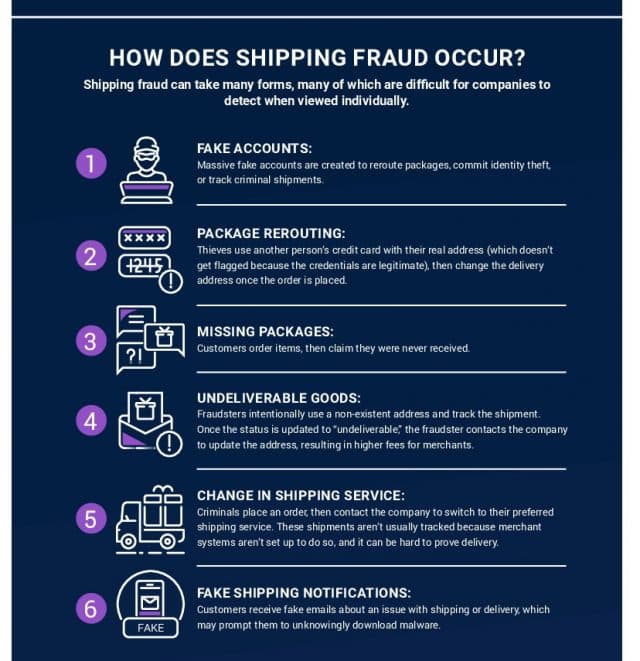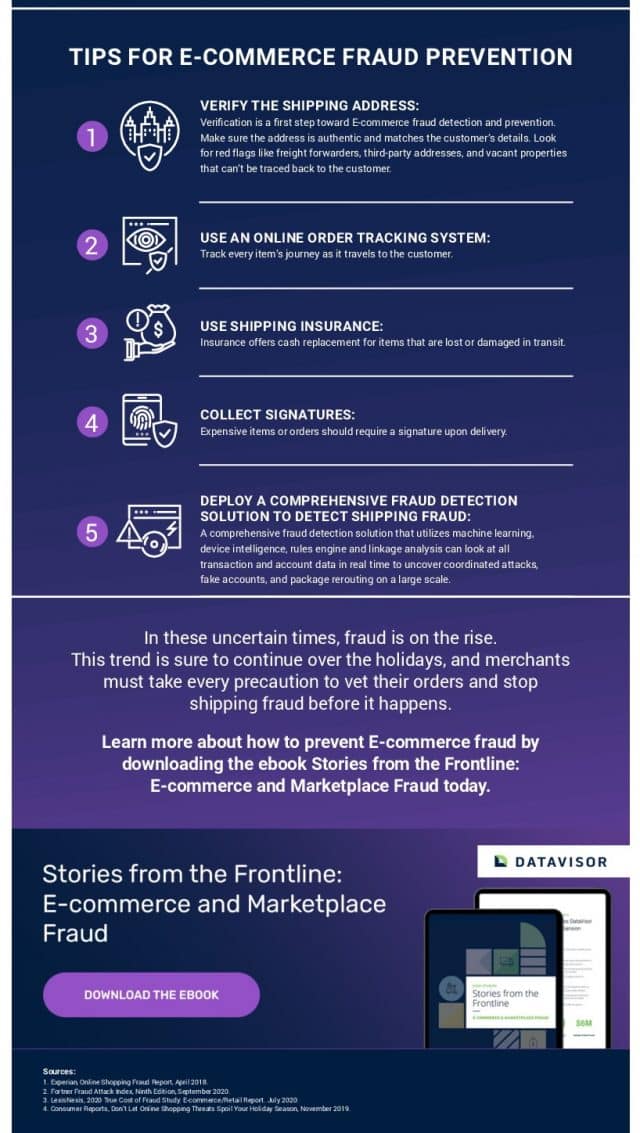 Image credit: tashatuvango/depositphotos.com