The costs of 2020: What have we learned about IT spending?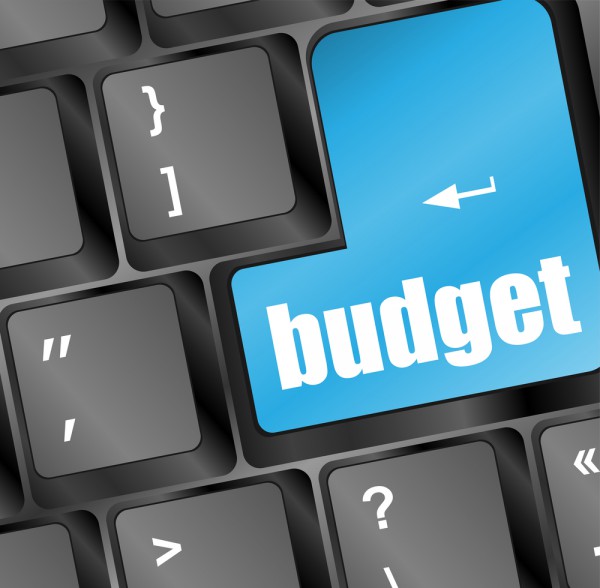 To say 2020 was a year of change is probably an understatement, and that's no different for IT leaders. Pressure to optimize costs while simultaneously maintaining key operations to ensure survival (or even growth) has led to a lot of re-evaluation and, hopefully, reflection for the industry.
Technology now sits at the heart of almost every organization, but managing technology costs has become incredibly complex due to things like the flexibility of cloud, proliferation of the use of SaaS applications and increased investment in IT by business units outside of IT.
Combined with the speed at which COVID-19 has impacted normal operations, this complexity has led to many knee-jerk reactions. Instantly scrapping projects was seen as a quick fix due to the challenge of getting the right information to make strategic decisions, while CIOs had to throw their plans and forecasts out of the window. According to a survey, three quarters of CIOs said that their business priorities had shifted by June because of the disruption caused by COVID-19, making it hard to re-plan IT spending effectively.
However, changes shouldn't be made in a purely reactive manner, they should be strategic, using a holistic understanding of all the costs in play. Otherwise, organizations risk stifling growth, ultimately putting their businesses at a competitive disadvantage in the long run. As a result, there are clear lessons to take away on IT spending from this year that can help organizations adopt new governance processes and tools to support better change in the future.
This is more important now than ever as the pandemic has pushed businesses further towards the cloud and SaaS products. Forrester's analysis shows that businesses are currently spending $500bn on SaaS, and that 2021 will continue to see cloud adoption grow rapidly.
Cloud will bring a lot of benefits to an organization, but needs constant monitoring
As a variable cost, cloud expenditure is something that can easily get out of hand. For example, cloud instances can be created or scaled up to meet demand, but often, departments forget to scale them back down once demand decreases or priorities shift. While it sounds obvious, this is common in many large enterprises due to the complexity of cloud. With effective optimization, 25 to 30 percent of this wasted cloud resource can be quickly recovered.
The pandemic has also revealed just how many businesses don't properly understand their cloud costs in general. Bills can run to thousands of lines long and can vary depending on providers, making it difficult to reconcile them through traditional systems like spreadsheets -- a labor-intensive nightmare that comes with additional costs and slow turnarounds. This leaves many IT leaders not knowing what part of their cloud infrastructure ought to be changed, to reduce waste.
Having effective tools in place that can provide quick insights into cloud costs by analyzing utilization and spend data is now a must for any business. These can not only be used to quickly highlight areas of spend to be rightsized or cut back at times of crisis, but also on an ongoing basis to ensure cloud spend is delivering value to the business.
Management of Software as a Service (SaaS) applications is critical
The push for optimization has also led many businesses to realize inefficiencies in their management of SaaS applications. Due to the proliferation of SaaS products catering to all areas of the business, it's worryingly common for large businesses to have SaaS applications that are managed outside of the IT department, multiple contracts with the same vendor, or even multiple vendors providing the same service to the business.
There are two changes IT leaders need to make to tackle this problem. The first is to leverage technology solutions to get full visibility over all SaaS application licenses and services within the business and rationalize them. Because much SaaS sprawl comes from outside of IT, there are tools that can leverage single sign-on (SSO) data stored within an organization's network to identify these hidden licenses. With a clear view of where SaaS spending is coming from, IT leaders can then make informed decisions on how to cut back -- some tools can even automatically identify which licenses are redundant, quickly saving money for the business.
The second change IT leaders need to make is bringing more accountability to SaaS usage and spend through rigid procurement processes and user chargeback. Some services can be easy for business units to sign up for (file storage and collaboration tools are common examples) without bringing IT into the conversation, leading to SaaS sprawl. By having more of a say in the buying process and directly charging back departments for usage, organizations can avoid wasting budget on under-utilized or unnecessary licenses.
Through this two-pronged approach, IT leaders can avoid ballooning SaaS costs by controlling the procurement of services and having the ability to quickly make decisions on where they can optimise spending at times of change.
Labour needs to be tied to IT spend
Labor is all too often treated as a siloed cost within IT that isn't directly tied to the costs of specific IT services and the value they deliver. It might be bucketed by team or project within the department, but it's rare for it to be tied to more granular costs, such as the cost of keeping a single cloud instance running in a month.
This might seem like a nice to have rather than a necessity, but this year has shown how important it is to know the fully burdened cost of any service including labor. For example, when making a quick decision between two IT services to cut back on, it would make sense to choose the one that is more expensive. However, the more expensive service may require less labor, meaning its fully burdened cost is lower.
Another benefit of linking labor costs directly to IT services is that it allows for better decision making on how to deploy their labor and whether they still need contracted laborers to support. For example, the pandemic generally saw an increase in cloud usage, so knowing which services need additional labor is also key. 
Businesses need to factor in these associated costs up front, thereby enabling IT leaders to better prioritize in trying times by accounting for the fully burdened costs of services. This requires the use of dedicated tools, as well as close collaboration between departments.
Becoming a gamechanger
The sum of these lessons is that IT leaders need to have the right processes and data in place when they make changes. With these capabilities, they can have informed conversations with the rest of the business rather than making quick decisions that can negatively impact long-term growth.
This is vital because research found that though the majority of organizations were under pressure to reduce IT spend, 63 percent reported a concurrent increase in demand for new IT capabilities during the pandemic.
IT leaders that can take the lessons learned in 2020 on managing cloud, vendor and labor spending more effectively will be better positioned to not only to make changes in response to crises, but also long-term changes to benefit their business for the future.
Photo Credit: fotoscool/Shutterstock
Henrik Nilsson is Vice President, EMEA at Apptio