Fujitsu launches ScanSnap iX1600 and iX1400 scanners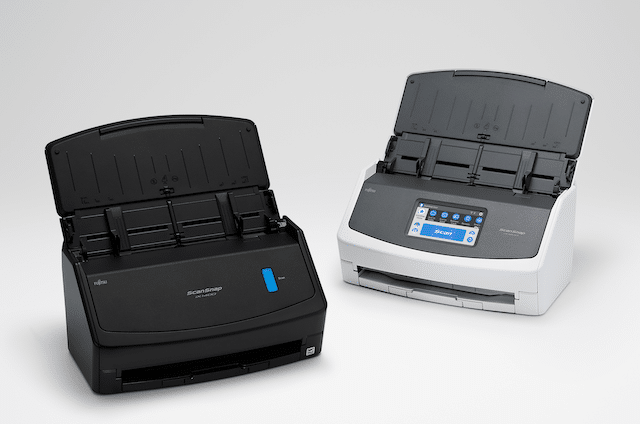 Nowadays, there are many models of all-in-one printers. These devices are notable for serving as a scanner, copier, printer, and sometimes a fax machine. With all of those things combined, why would someone buy a standalone printer or scanner? Well, while convergence is handy, all-in-ones are often, as the old saying goes, "jack of all trades, master of none." So, yeah, if you want a high quality printer or scanner, they are probably dedicated to that one task.
That's why today's product announcement by Fujitsu is so exciting. You see, the company has unveiled two new ScanSnap scanners -- the iX1600 and iX1400. There is no printing here; just high-quality, no-nonsense, scanning.
Fujitsu ScanSnap scanners are legendary, and these two new models look to be high-quality products as well.They should prove quite valuable for both business and home consumers. For instance, you can scan documents, photos, business cards, and more.
ScanSnap iX1600 has a useful 4.3-inch LCD display, while the iX1400 does not. Both connect via USB and are compatible with both Windows and Mac. The iX1600 also has Wi-Fi connectivity, however. They both come with useful ScanSnap software that adds to the magic of the overall experience.
"The ScanSnap iX1400 provides hassle free, seamless operation with a simple, one-touch scanning experience that is perfect for everyday scanning needs. This model brings back the popular one-touch button for quick scanning that ScanSnap enthusiasts love," explains Fujitsu.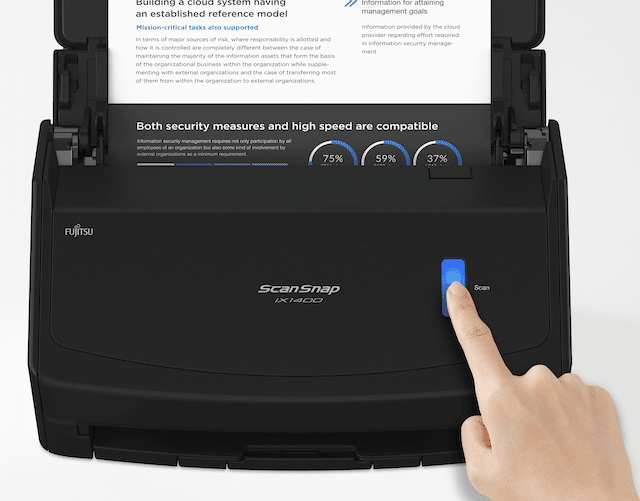 The company further says, "ScanSnap iX1600, enables scanning at higher speeds of 40 ppm/80 ipm (A4-size documents, color, 300dpi), 33 percent faster than its predecessor, the iX1500. ScanSnap's dedicated software, ScanSnap Home has undergone exciting improvements with better functionality, usability, and stress-free operation with faster startup times and Searchable PDF generation. With ScanSnap Home 2.0, the iX1600 is now capable of scanning and processing a fully searchable 10 pages (20 sides) document in approximately 25 seconds."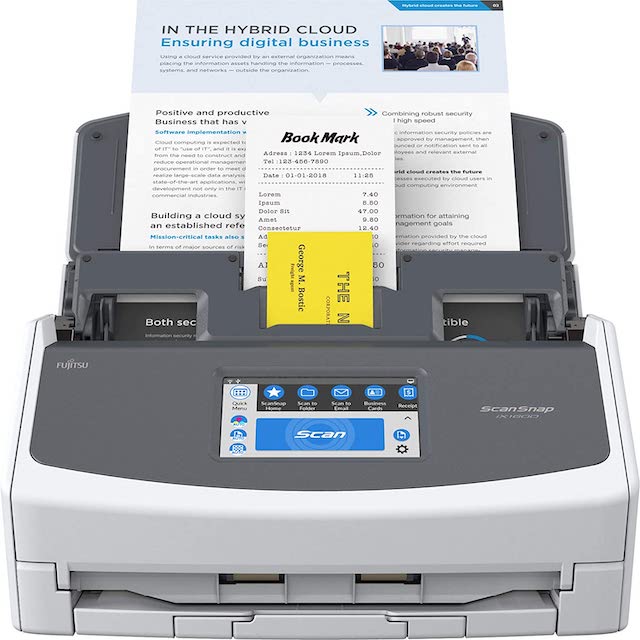 The Fujitsu ScanSnap iX1400 can be purchased here now for $349.99, while the higher-end iX1600 can be had here for just $50 more. The iX1600 is available in black and white colors, but the iX1400 is black only.
Please note: Some of the above links may be affiliate links, meaning we, or our writers, may receive payment if you purchase one of these items (or other items) after clicking on them.