System76 Darter Pro Linux laptop returns with 11th Gen Intel Core processors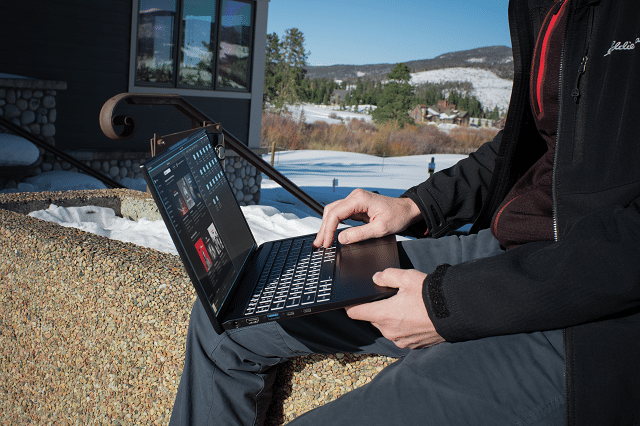 We are well into 2021 now, so we can finally stop thinking about the dumpster fire that was 2020. Instead, we can focus on more important things, such as Linux! Yes, folks, Linux is still going full steam ahead -- look out, Microsoft! And yes, companies such as System76 are still selling computers running operating systems based on the open source kernel.
Speaking of that company, today, System76's popular Darter Pro makes a return to its Linux laptop lineup. This new model of the 15.6-inch notebook is notable for having cutting-edge 11th Gen Intel Core processors with Iris Xe graphics. Of course, that is hardly the only exciting thing here -- it also features speedy PCIe 4.0 NVMe storage, Thunderbolt 4, and Wi-Fi 6. Not to mention, it uses System76's Open Firmware with coreboot.
ALSO READ: Run Windows apps on Linux with Wine 6.0
"A longtime favorite in the line, the Darter Pro is a great all around laptop that boasts superior battery life paired with more than capable components. Powering the Darter Pro are 11th Gen Intel Core i5 and i7 CPUs and Intel's Iris Xe graphics. The Darter Pro also has up to 4TB of PCIe 4.0 NVMe storage and up to 64GB of dual channel DDR4," says System76.
ALSO READ: Plugable launches USBC-7IN1E USB-C hub for Windows 10, macOS, and Linux
The company further says, "This versatile machine is perfect for working on the go, with up to 9 hours of battery life to keep users tethered to their productivity, not to their power outlets. When at a workstation, the Darter Pro provides a versatile arrangement of ports, such as Thunderbolt 4, Ethernet, and USB-C. The Darter Pro weighs in at only 3.84 lbs and comes with a vibrant 15.6-inch Matte IPS display."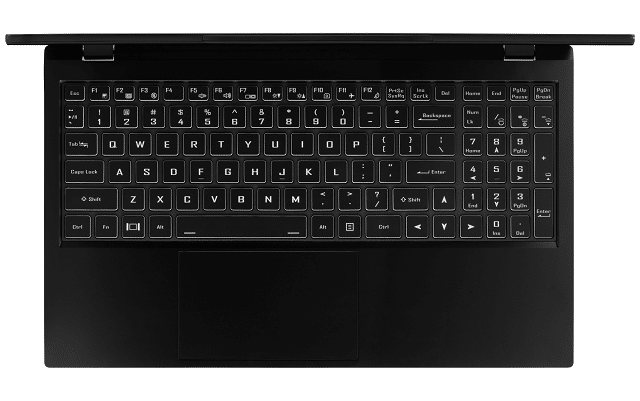 System76 shares specifications below.
Operating System
Pop!_OS 20.10 (64-bit)
Pop!_OS 20.04 LTS (64-bit)
Ubuntu 20.04 LTS (64-bit)
Firmware
System76 Open Firmware (coreboot, EDK2, System76 Firmware Apps)
System76 Open Source Embedded Controller Firmware
Processor
11th Gen Intel Core i5-1135G7: Up to 4.2 GHz - 8MB Cache - 4 Cores - 8 Threads
11th Gen Intel Core i7-1165G7: Up to 4.7 GHz - 12MB Cache - 4 Cores - 8 Threads
Display
15.6-inch 1920×1080 FHD, Matte Finish
Graphics
Intel Iris Xe Graphics
Memory
Up to 64GB dual-channel DDR4 @ 3200MHz
Storage
2 x M.2 SSD (1x PCIe gen4 + 1x PCIe gen3 or SATA). Up to 4TB total.
Expansion
1 × USB 3.2 Gen 2 Type-C / Thunderbolt 4
1 × USB 3.2 Gen 2 Type-C
1 × USB 3.2 Gen 2 Type-A
1 × USB 2.0 Type-A
MicroSD Card Reader
Input
Multitouch Touchpad
Backlit Chiclet US QWERTY Keyboard
Networking
Gigabit Ethernet
Intel Dual Band Wi-Fi 6
Bluetooth 5
Video Ports
HDMI
USB 3.2 Gen 2 Type-C w/ DisplayPort 1.2
Audio
Stereo Speakers
1× Headphone/Microphone Combo
Camera
1.0M 720p HD Webcam
Security
Kensington Lock
Battery
Li-Ion - 73 Wh
Charger
65 Watts, AC-in 100~240V, 50~60Hz, DC-out 19V, 3.42A, USB Type-C Charging Compatible
Dimensions
14.06″ × 8.68″ × 0.78″ (35.7 × 22.05 × 1.99cm)
Weight
3.84 lbs (1.74kg)
Base weight. Varies on configuration.
Model
darp7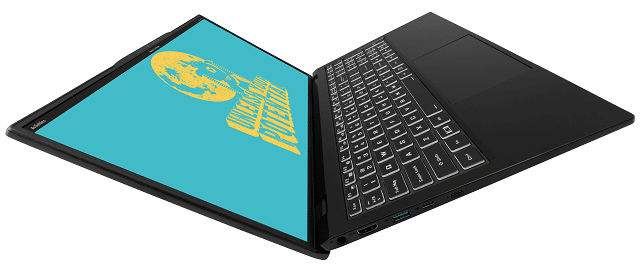 Want to buy your own System76 Darter Pro? The Linux laptop can be purchased here now. Pricing starts at $1,099 which seems reasonable even with the base specifications. Of course, adding better specs -- such as the Core i7 processor or additional RAM -- will cause the cost to go up.