StarTech.com launches Sneeze Guard to prevent COVID-19 spread in offices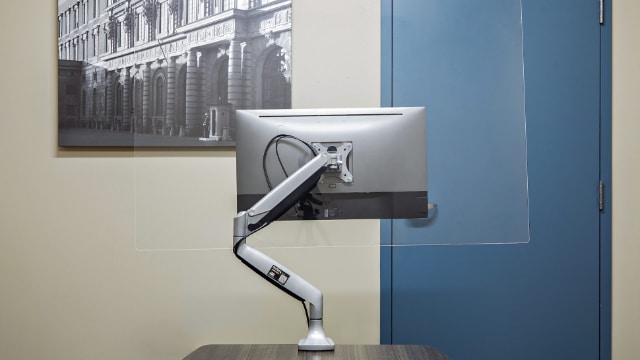 Listen, folks, your snot is gross and it always has been. Nowadays, however, it is also very dangerous -- and potentially deadly. You see, when you sneeze and send that disgusting snot airborne, the aerosol mucus can spread the COVID-19 virus. Due to failures of the Trump administration, the virus is still spreading like wildfire. Hopefully President Biden can provide actual leadership, but I digress.
While many people are working remotely these days, others are still forced to work in an office environment, unfortunately. Every time these brave workers leave the house and head to work, they risk contracting COVID-19 and spreading it to loved ones. Thankfully, StarTech.com has a new product that can help prevent the spread of the virus -- a sneeze guard that attaches to your computer monitor.
ALSO READ: StarTech.com launches DKT31CHDVCM puck-shaped USB-C mini travel dock
"Install this acrylic screen between your single VESA compatible display and your existing monitor mount or stand. The panel moves with your monitor and is compatible with sit-stand desks (when used in conjunction with your mount/stand). With three vertically stacked (75x75mm or 100x100mm) mounting points you're able to optimize your setup based on your needs. The shield does not require fixation to a desk, counter or ceiling," explains StarTech.com.
ALSO READ: StarTech.com launches DK30C2DPEP hybrid docking station with 100W PD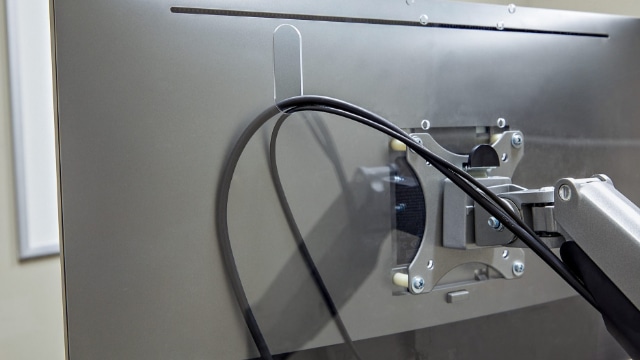 The company further explains, "Designed with high quality, UV stable material, this guard can withstand long-term exposure to natural and artificial light without compromising the clarity and transparency of the plastic panel. In addition to the safety benefits, the acrylic guard can also be used for your sticky notes or as a dry-erase board. It can easily be wiped down when needed. For added convenience, the protective shield offers a cable management opening that is large enough to fit your power cables and larger connectors."
I know what you are thinking -- isn't this just a big piece of acrylic with pre-drilled holes? Well, yes, but that isn't a bad thing. The genius of this product is its simplicity. It is easy to understand and install -- as long as your monitor has VESA mount holes (most do, but not all).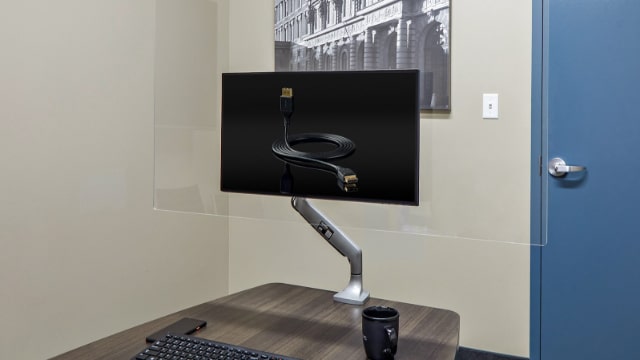 If you are interested in purchasing the StarTech.com Sneeze Guard, you can buy it from the company directly here for $124.99. If you do get it, I would also suggest buying some Windex wipes, such as these, to clean off all the mucus that your sneezes launch onto it!
Please note: Some of the above links may be affiliate links, meaning we, or our writers, may receive payment if you purchase one of these items (or other items) after clicking on them.