Set aside some extra time, Sling DVR Plus space quadruples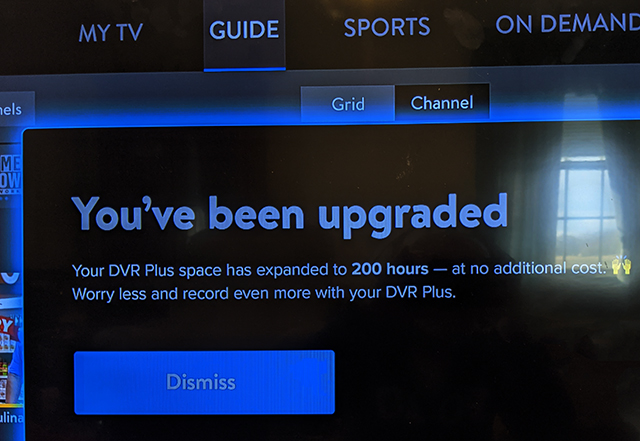 If you're an avid Sling user then you likely pay the extra $5 per month for the cloud DVR Plus service. It works like any other DVR, except recordings just aren't on your hard drive. The TV service has been providing this for a couple of years and it's been a big frustration for many users because the limit was a bit stingy. 
No longer -- the company has upped the space in a big way and, if you haven't already, you'll be getting a notification the next time you sign in. 
The space, as you know if you've been there a while, was 50 hours. in a conversation with them over a year ago I was told they were thinking of raising that.
Well, it took a while, but that has finally come to pass. In fact, Sling has quadrupled the space. You will find you have jumped from 50 hours all the way up to 200. Quite a nice belated Christmas gift. 
"A robust DVR feature is a must-have for a premium entertainment experience -- customers have told us they want more, and we delivered," says Michael Schwimmer, group president, Sling TV. "By more than quadrupling DVR for all customers at no charge, Sling TV continues to provide the best value for pay-TV in the industry."
50 hours was low, but 200 should satisfy almost everyone. There are services out there with more, and you can always upgrade the drive in a set-top DVR if you're comfortable with opening up the box and doing a bit of updating, but this seems sufficient for now.