Remote working adds to threats but security stays strong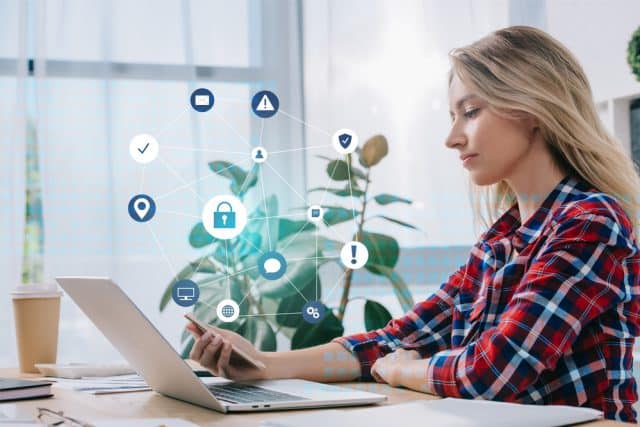 The pandemic-driven switch to remote working has brought more threats, but overall cybersecurity posture has remained strong, according to a new report.
The study from security orchestration, automation and response company Siemplify attributes this to greater investment in security automation technologies and reliance on managed security service providers.
Although SecOps is a highly collaborative function, with security analysts working closely in physical SOCs to address alerts and security incidents daily, hunt for threats and problem-solve responses, new working patterns have potentially paved the way for some SOCs to become permanently remote.
More than a quarter (26 percent) of respondents say it will be 12 months or more before SecOps teams transition back to on-premises work, or that their SecOps teams do not intend to ever go back to on-premises. Only 30 percent of respondents say their morale had been reduced, while the rest report their morale has not changed (31 percent) or has improved (39 percent).
"With threats growing in frequency and sophistication, and with the added challenges of performing SecOps from home, I think many people expected organizations' cybersecurity postures to take a hit during the pandemic," says Nimmy Reichenberg, CMO and head of strategy of Siemplify. "But our research showed just the opposite -- 74 percent of respondents said their cybersecurity posture has remained largely the same or has even improved. There may have been initial struggles, but this clearly shows that the industry has risen to the occasion, pivoting quickly to help organizations ensure business continuity while staying protected during these challenging times."
However, 42 percent report that their alert volume is higher now than it was prior to the pandemic. Respondents also say their jobs have become more difficult since going remote. 51 percent say investigating suspicious activities is more challenging in a remote environment, 49 percent say collaborating with their peers is more difficult and 39 percent say problem solving and alert handling is more difficult from home.
Employees' insecure home networks are seen as the top threat, followed by increased cloud adoption at a close second. In addition, 57 percent report seeing more phishing threats since the shift to remote work.
"Although the SecOps profession has been flipped on its head by COVID-19, one possible silver lining is that organizations are hiring additional cybersecurity talent, enhancing their benefits and increasing investments in automation technologies in order to better support their SecOps teams," Reichenberg adds. "In an industry that is notorious for high stress and high turnover, this signals to me that teams are focusing more than ever on the right things."
You can get the full report from the Siemplify site.
Image credit: AndrewLozovyi/depositphotos.com