OpenMandriva Lx 4.2 Linux distribution now available for PC, Raspberry Pi, and more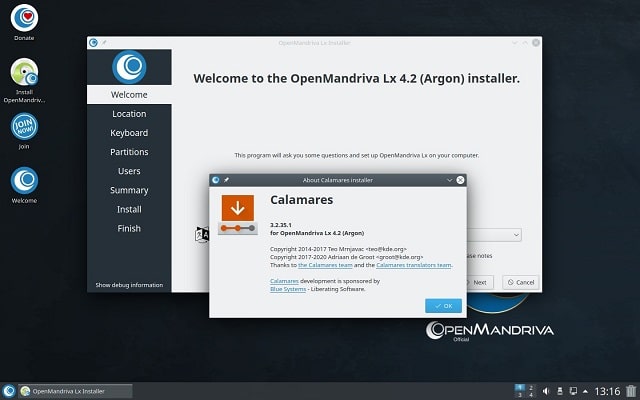 As more and more computer users sour on Windows 10, they are increasingly turning to Linux as an alternative. They aren't just choosing traditional desktop Linux distributions like Ubuntu and Manjaro, but Chrome OS too. Yes, folks, Chromebooks run a Linux-based operating system. Make no mistake, Linux is a threat to Microsoft's desktop stranglehold.
Unfortunately, there are way too many Linux distributions nowadays, making it hard for curious Windows users to pick one. My advice to Linux newbies is to start with Ubuntu -- or a variant of it -- such as Mint or Pop!_OS. As you get more comfortable, you can then begin distro-hopping, starting a quest to find the best Linux-based operating system to meet your needs.
Today, OpenMandriva Lx 4.2 becomes available, and it should definitely be on your list of distributions to eventually try. Version 4.2 of the operating system comes with Linux kernel 5.10.14 and uses KDE Plasma 5.20.5 for its desktop environment. The distribution comes with essential apps like LibreOffice, Krita, and VLC. There is plenty of great software available to install from repos too, such as Chromium, Firefox, OBS Studio, GIMP, and Virtualbox.
"In the OpenMandriva Lx system the users can do anything they are used to doing with the proprietary systems, but it is free and already includes many pieces of software you have to pay for in the proprietary world, from office suites to video editors to games. OMLx 4.2 is now even easier to use with improved OM Welcome, the brand-name tool which makes possible to install a range of well known applications with just one click," says the OpenMandriva developers.
The developers further explain, "The port to aarch64 (64-bit ARM processors) is completed. Installable images are available for the PinebookPro, Raspberry Pi 4B and 3B+, Rock Pi 4A, 4B and 4C, Synquacer, Cubox Pulse and generic UEFI compatible devices, such as most aarch64 server boards. More aarch64 hardware support will follow shortly."
If you want to give the KDE Plasma-focused OpenMandriva Lx 4.2 a try, you can download the ISO here. Before you install it, however, you should read the full release notes.