HyperX Pulsefire Mat RGB is a mouse pad that lights up because gamers like flashy things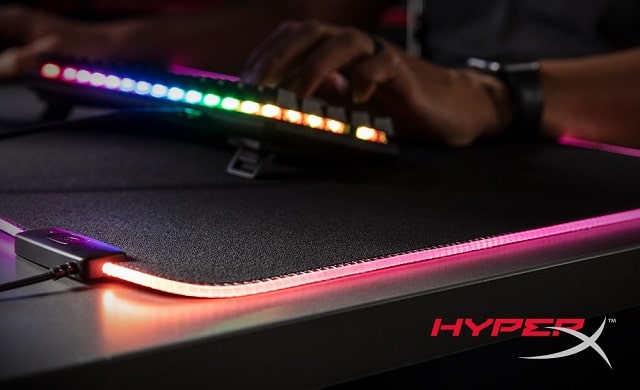 Remember mouse pads? If you are an older computer user you surely do, but younger folks may have never seen one before. You see, back in the day, mice had a little rubber ball in the bottom that made it work. A mouse pad was a piece of material that went on your desk (and then under your mouse) to make the ball roll better and possibly help keep it clean.
With the invent of optical and laser mice -- and the ultimate death of the aforementioned rubber ball -- mouse pads largely became unnecessary. After all, the new mice often worked perfectly fine on the surface of a desk without such a pad (except, maybe, for glass).
With all of that said, there is a specific segment of computer users that still regularly purchases mouse pads, and no, I don't mean grandparents. Actually, I am referring to PC gamers. Yeah, some video game players feel a mouse pad can enhance their gaming performance. How? Well, the mouse pad material might make the mouse glide better, plus the design of the surface could help the sensor track better.
Since gamers like mouse pads, companies will happily design them for the gaming category. What else gets gamers all hot and bothered? RGB lighting. And so, HyperX has decided to add such lighting to a mouse pad with the all-new "Pulsefire Mat RGB." Will RGB help gaming performance? No. It is merely to make the product look cool. Believe it or not, it isn't even the first mouse pad to have RGB lighting.
"Made with a densely woven cloth surface tuned for precision and control, the new mouse pad includes dynamic RGB lighting effects with lights that run along the edge of the mouse pad. Pulsefire Mat RGB features two lighting zones that are customizable with HyperX NGENUITY software. The mouse pad offers onboard memory to save up to three lighting profiles, as well as a built-in touch sensor to easily switch between profiles for an uninterrupted, intuitive experience," says HyperX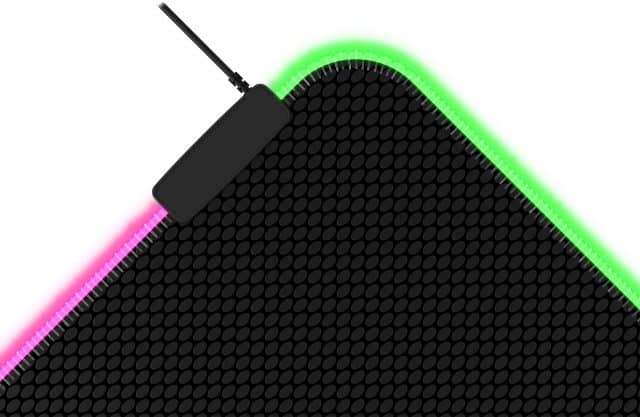 The HP subsidiary further says, "Pulsefire Mat RGB also utilizes seamlessly stitched, anti-fray edges that provide a flat and uniform surface and resistance to daily wear and tear. The mouse pad's gaming surface features densely woven cloth tuned for precision and an anti-slip rubber base offers stability to firmly keep the mouse pad in place to accommodate mouse movements and gaming setups, Pulsefire Mat RGB is available in XL size and can conveniently be rolled up for easy portability. The mouse pad is backed by a two-year warranty."
HyperX shares specifications below.
Material: Cloth, rubber
Size: XL
Width: 900mm
Length: 420mm
Thickness: 4mm
Weight: 1000g
Cable type: Attached, braided
Cable length: 1.8m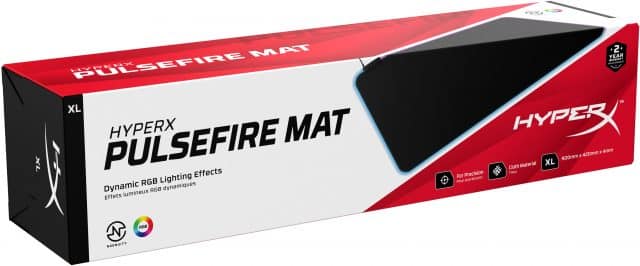 The Pulsefire Mat RGB can be purchased immediately from Best Buy here. How much is HyperX asking for the mouse pad? It costs $49.99, which doesn't seem excessively high. After all, it is a largely unnecessary purchase designed for gamers that already have everything else. Hell, it should make a damn good Christmas gift for that PC gamer in your life that is usually hard to shop for...