Windows 11 is generally available starting today -- will you install it?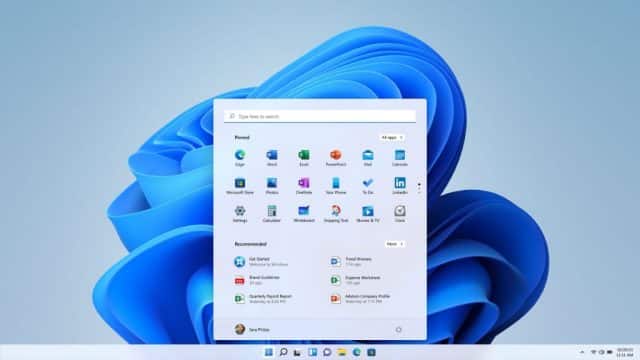 When Microsoft announced that Windows 11 would start to become available from October 5 it didn't specify a time zone. That's because its new operating system will be released in each country as the day begins.
That means, for some lucky users, Windows 11 is already available to install and users can start to buy new PCs with Windows 11 preinstalled on them from today.
Microsoft's Chief Product Officer, Windows + Devices, Panos Panay, said:
We're pumped to be launching Windows 11; the entire user experience brings you closer to what you love, empowers you to produce and inspires you to create. Windows 11 provides a sense of calm and openness. It gives you a place that feels like home. It's secure and everything is designed to be centered around you.
Microsoft lists the following highlights of the new OS:
New Features that Bring you Closer to What you Love --

Chat from Microsoft Teams is a new experience that helps bring you closer to the people you care about.
Microsoft Store on Windows has been redesigned from the ground up to be easier to build for, and make it more seamless for customers to find and browse apps, games and entertainment all in one place. 
Snap Layouts and Groups offer a more powerful way to multitask and optimize your screen real estate in a way that is visually clean.
Windows 11 is the most inclusively designed version of Windows, built with and for people with disabilities.

Built for Gaming -- Windows 11 was made for gaming, with innovative new features that can take your PC gaming experience to the next level like AutoHDR and DirectStorage. It also includes the Xbox app built right in, where you can browse, download and play over 100 high-quality PC games from the Xbox Game Pass Ultimate and PC library.  
The Operating System for Hybrid Work and Learning -- Beginning today, organizations can also start moving to Windows 11 on powerful PCs and through the cloud with Windows 365 or Azure Virtual Desktop.
Chip-to-cloud Protection -- Windows 11 was designed with security in mind to meet the challenges we will face in this new work environment and beyond.
New Tools and Resources for Developers -- Windows 11 is for all developers -- whether they are building apps for a PC, web, phone, game console or anything in between – and provides the most seamless development experience. A more open store, deep development integrations and new design are just the start.
Now that Windows 11 is generally available, what I'd like to know is if you will be installing it today, waiting a while, or sticking with your current OS for the foreseeable future? Share your thoughts in the comments below.