Hybrid working is popular but workers hate being 'always on'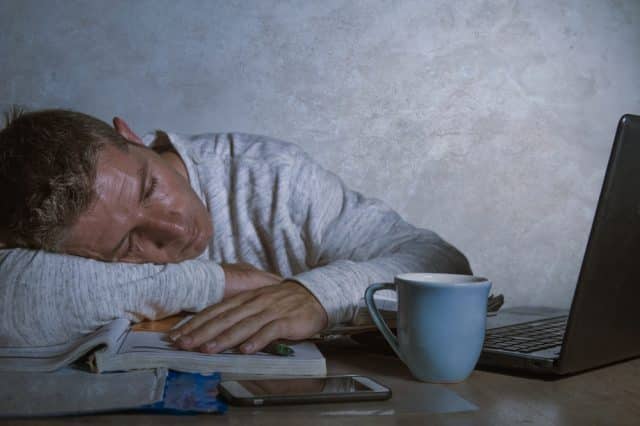 The COVID-19 pandemic brought about a rapid shift to home and hybrid working, a change which looks as though it could be here to stay according to new research from video conferencing specialist Poly.
The survey of over 7,000 hybrid workers across seven countries shows that 82 percent of respondents intend to spend at least one day a week working from home in the future, with 54 percent planning to split their time evenly between office and home.
It's not all good news though, more than half of workers (58 percent) feel that the rise in remote working has meant they are 'always on' and always available, leaving them unable to relax or switch off from work.
There are other issues too, difficulty collaborating, lack of IT support and lack of equipment to enable home working are listed among the top five drawbacks of working from home.
Nearly half (47 percent) say they worry about missing out on learning from peers and seniors when working from home, and 52 percent think hybrid or home workers could be discriminated against or treated differently from employees in the office full-time.
"Anytime working should not be confused with being always on," says Paul Clark, senior vice president of EMEA sales at Poly. "The organizations that promote a healthy work environment and empower anytime working will see a much happier and more productive workforce. This is especially important as we are experiencing the 'Great Resignation' phenomenon, where people across industries are leaving their jobs due to the pandemic. Businesses cannot afford to lose talent so must offer the best working experience possible to all its employees, no matter where they are located."
While 64 percent of workers say that office culture has 'changed forever', there are concerns about going back to the office. 56 percent say they're concerned that noise levels in the office will make them less productive and 42 percent worrying they will be prone to 'noise rage' if their colleagues are too loud. However, a contrarian 33 percent are looking forward to returning to the office because of the noise at home.
Interestingly an average of 53 percent of workers think that hybrid working has brought about the death of the suit, and that wearing suits might go away for good. This is even higher -- 61 percent -- for workers in finance where dress codes have traditionally been stricter.
There are things people like about the office though, office banter, going for lunch with clients and colleagues, and office camaraderie are listed as the top three things workers miss about the office.
"To unlock the benefits of hybrid working, organizations need to keep people, technology and spaces front of mind," adds Clark. "Firstly, businesses need to understand employees' personas and working styles. Secondly, they need to clearly define their future office -- what spaces will be needed? Should we create more areas for quiet working or collaboration? Doing so will allow organizations to better understand their technology requirements to help the workforce become happier, and more productive. Most importantly, this will ensure everyone has an equal experience, no matter where, when or how they work. This will allow everyone to reap the rewards and truly make hybrid 'work'."
The full report is available from the Poly site.
Image credit: TheVisualsYouNeed/depositphotos.com