Now you can ditch your irritating Twitter followers without blocking them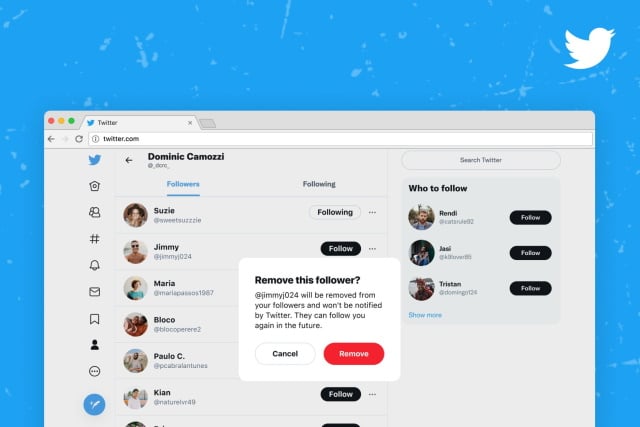 A problem that has long troubled social media users is the etiquette surrounding blocking people. While there are certainly some people you would have no qualms about blocking in a heartbeat, there are times when this could be, well... awkward.
And so Twitter has come up with a solution. Known as a "soft block", the option makes it possible to get rid of a follower without either blocking them or notifying them that you have done anything.
See also:
The option is now available to all users of the web-based version of Twitter following a testing period last month. While there is currently no indication from Twitter that the same functionality will be making its way to the mobile apps, it would be surprising if this did not happen at some point further down the line.
To kick a follower from your account head to your profile and click the Followers link. Locate a follower you'd like to get rid of, click the three-dot menu next to their name and select the Remove this follower option.
This differs from blocking in that while it will prevent your tweets from appearing in the timeline of someone you do not want to follow you, it will not stop them from looking at your profile manually and seeing what you have been tweeting about.