Don't like the new Windows 11 Start menu? Start11 and Open-Shell have solutions for that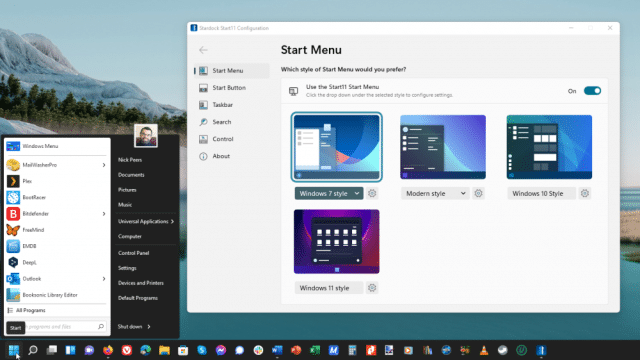 Windows 11 is here! It's shiny, it's new, it's streamlined, it's -- er -- missing some favorite features. If you've discovered that the new Start menu is more stop than start, and yearn for something old and familiar, then the good news is that there are options -- both paid-for and free -- to fill the gap.
Chief among these comes from renowned Windows developer Stardock. It's just officially released Start11 v1.0. The bad news is that it's no longer free to use now it's out of beta, but you can at least give it a trial run before deciding if $5.99 is a fair price to pay for it.
Like all good Start-menu replacement tools, Start11 aims to give you complete control over how the Start menu looks and behaves in Windows 11. You can restore it to its original location on the left of the taskbar (you know, where all that wasted space now is), but more importantly, you get to choose what kind of Start menu you want.
After installing, Start11 will launch and once you've activated the 30-day trial, you'll be taken through a configuration wizard: start by choosing whether to align the taskbar (and its icons) to the left or center of the screen.
You'll then find yourself at the program's configuration screen. Work your way through the various options, starting with picking a style: Windows 7, Modern, Windows 10 or Windows 11. Click the down arrow next to your chosen style to tweak it further with options such as compact and grid available, or click the Settings button to fine-tune it further.
Start11 also gives you more control over the Windows taskbar, restoring those missing options when right-clicking as well as allowing you to change its appearance. You get 30 days to try out -- and see if you get along with -- the new features, and if you do, it costs a one-off $5.99 to keep.
If you're unable -- or unwilling -- to pay for a Start menu replacement, then the good news is that Open-Shell is a free and open-source alternative that continues to work in Windows 11.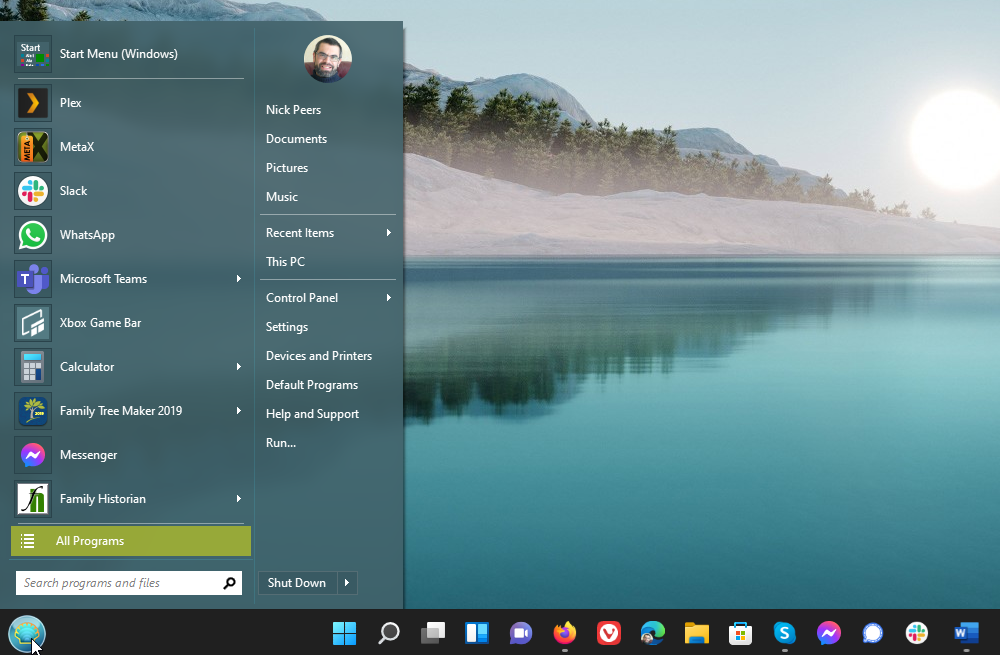 Open-Shell will appeal to those looking for a Windows 7-style menu, but is not as elegant a solution as Start11. For example, after enabling it and choosing your icon, you'll see it simply places its own button in the bottom left-hand corner, meaning you can only use it alongside the existing Start menu rather than as a replacement. If you'd like to explore the possibility of using Open-Shell in place of the Windows 11 Start button, see this forum post for more details.
You can download both Open-Shell and Start11 now on your Windows 11 PC. Open-Shell is free forever, while Start11 costs $5.99 after the 30-day trial expires.