Vaccination mandates, productivity uncertainty and how to operationalize eligibility


Due to the ongoing COVID-19 pandemic and the demand for employees to return to the workplace, the United States Department of Labor is acting on an executive order from the Biden administration which requires all companies with more than 100 employees to issue vaccination passports or agree to frequent COVID testing, as a part of their day-to-day business activities.
There is a workforce divide as to how vaccine mandates will be implemented across managers and employees. As it stands, and according to a recent study, only 30 percent of executives feel that their businesses should implement some level of vaccine mandate. This may be mainly down to anti-vaccination sentiment, which has caused issues throughout the economy and its workforce.
On the other hand, around two-thirds of employees still agree with vaccine mandates in their places of work which proves that there is a concern for wellbeing within teams. Only 32 percent of them strongly agree to have an order in place at work.
Yet despite the demand for employees to return to the workplace, vaccination mandates are putting pressure on business leaders and managers across every industry where the disruption to operations management already feels overwhelmed. Managers will have additional challenges when managing their teams and the level of productivity in the workforce.
Employee well being and the backlog of work
These problems are adding to the complexity of managing resources which adding vaccination mandates will impose. Managers are already encouraged to pay close attention to employee safety and engagement, their vaccination status, and the monitoring required for each employee. Keeping effective capacity management across the workforce and logistical and geographical planning is fast becoming difficult.
On top of that, there are serious consequences when a business doesn't have insight into the data required for the managers to make fast and accurate decisions. Shortages of resources, mis-timed capacity, and backlogs of work to be processed inevitably affect the customer experience. Especially in the absence of traditional touchpoints of in-office work, a lack of coordination can genuinely eat into employee morale and subsequent engagement, leading to lower productivity and higher staff turnover.
The key to juggling the future of employee availability
So, it is not surprising that the demand for a real-time system upon which managers can trust data privacy and security is likely to increase over the coming months, if not years. Where HR and IT managers have focused on delegation of duties, now the day-to-day challenges come with the uncertainty of future workforce numbers and their availability. Suppose managers can locate and identify who can work and are trained to do the required work. In that case, this then dramatically reduces the time spent pausing productivity and increases the risk of business downtime.
Businesses will need to collect essential data across a fully automated real-time dashboard. That way, managers can then visibly access work location and employee eligibility beyond simple compliance within the workforce. This would also enable managers to access data to indicate the status of the workforce under three categories. For example, a manager would be able to tell, immediately, the position of any employee whether they had in-office eligibility, were limited to working from home office only, or who have hybrid availability
With key management process automation, managers can build in-depth capacity plans to effectively manage the operations, which will keep any confidential Private Health Information (PHI) from being accessible by unwanted sources. Yet mandate compliance is still essential in difficult times and when the worst possible outcome is employees being at risk, operations teams quickly find themselves in a situation of uncertainty, and that's a move that businesses can't afford to make.
Image credit: Blue Planet Studio/ Shutterstock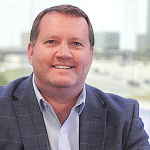 Spencer O'Leary is CEO ActiveOps USA. He has an operations management background in UK banking and 20 years experience in sales and sales management of workforce management and employee productivity monitoring solutions with a track record of sustained results achieved through the creation of a sales cultures and capabilities that drive significant growth.