Get the interactive 'Microsoft Word Course' FREE for a limited time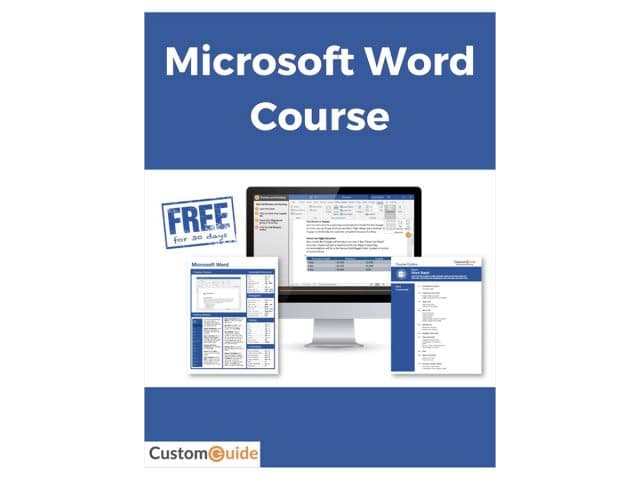 Although there are several excellent (and free!) alternatives to Microsoft Office, the software giant's productivity suite remains the number one solution for most people.
Its core components -- Word, Excel, and PowerPoint -- come packed with features, and while it's easy to master the basics, there are no doubt plenty of powerful elements you're not using.
CustomGuide's Microsoft Word Course will teach you how to get the most from Microsoft's word processor, and it uses interactive simulations to help you learn by 'doing' -- not watching.
SEE ALSO: Get 'Account-Based Marketing For Dummies' ($16 value) FREE for a limited time
The course will show you how to:
Create polished, professional documents
Align paragraphs and work with tabs
Adjust margins and insert page breaks
You can access Microsoft Word Course from here.
This useful course is free until November 30, 2021, so act fast.