PNY launches X-PRO 90 UHS-II SD card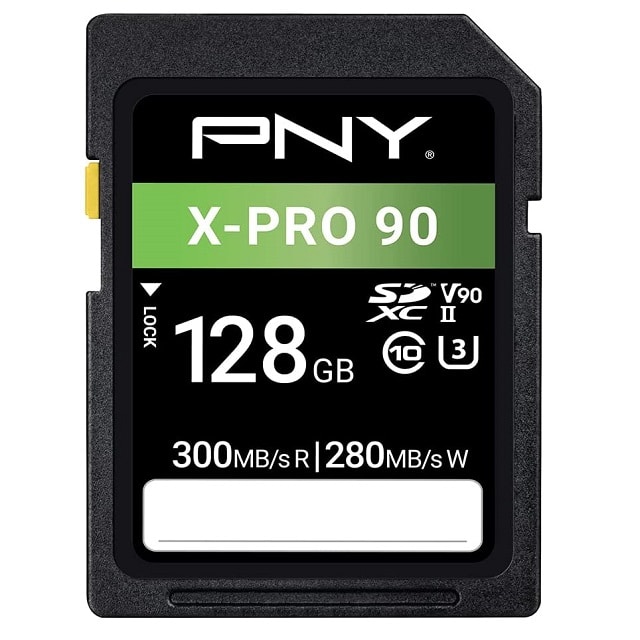 A digital camera without a storage card is like a car without gas -- pretty much useless. You need a memory card to store the photos and videos you take, and most cameras don't come with any onboard storage these days.
There are no shortage of SD cards (Amazon is littered with them), but you should always make sure you are purchasing one made by a reputable company. Don't recognize the brand? Don't buy it. You don't want to lose your valuable data when that cheap card dies prematurely.
PNY is a respected company in my book, and I'm confident its storage cards are a safe and smart purchase. That company has launched a new such card that is both fast and affordable. Called "X-PRO 90," the UHS-II SDXC card is available in three capacities -- 64GB, 128GB, and 256GB.
ALSO READ: StarTech.com launches two USB to 4x HDMI video adapters
"The PNY X-PRO 90 UHS-II SD Flash Memory Cards are the ideal solution to capture professional quality photo and video content with blazing fast performance of up to 300MB/s sequential read and up to 280MB/s sequential write. These speeds allow the user to power through even the most intense photo and video applications, from content capture with the newest DSLR & mirrorless cameras and advanced video cameras, to footage transfer for photo and video editing," says PNY.
The company adds, "X-PRO 90 SD cards push the limits of the UHS-II bus interface with V90 Video Speed, which ensures a minimum sustained read and write speed of 90MB/s, enabling extended lengths of cinema quality video capture in 8K resolution. This allows content creators to take advantage of the latest, high end host devices on the market, such as the Canon EOS R5 & R6, the Nikon Z7 II, and the Sony Alpha 7S III, as well as other DSLR, mirrorless, and advanced video cameras."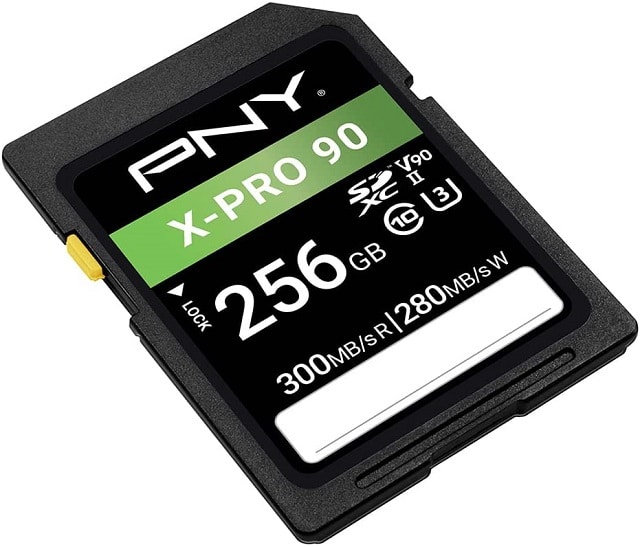 PNY shares specifications below.
Capacities: 64GB-256GB
Format: SDXC
Bus Interface: UHS-II
Speed Class: Class 10, U3
Video Speed Class: V90
Read Performance: Up to 300MB/s
Write Performance: Up to 280MB/s
Compatibility: DSLR cameras, mirrorless cameras, advanced & professional HD-enabled video cameras, and more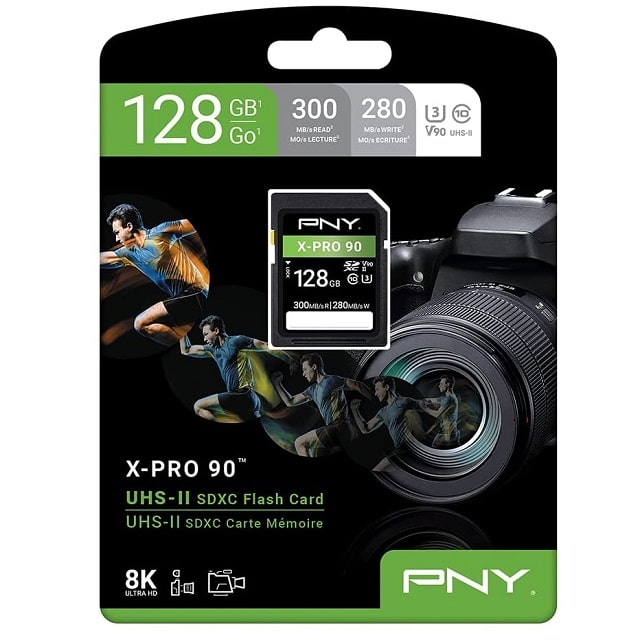 The PNY X-PRO 90 UHS-II SD card can be had from Amazon here immediately. As stated previously, it is available in capacities of 64GB, 128GB, and 256GB. The storage card is priced at $77.99, $129.99, and $239.99 respectively.
Please note: Some of the above links may be affiliate links, meaning we, or our writers, may receive payment if you purchase one of these items (or other items) after clicking on them.