Modernizing your intranet to improve the employee experience [Q&A]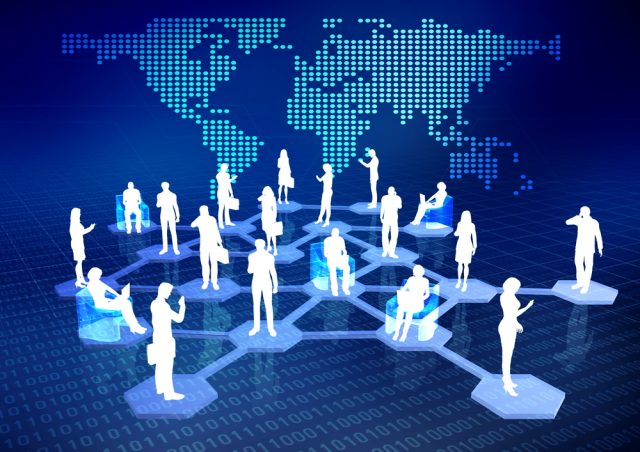 Whether they are working from the office or at home, employees need a seamless digital experience to stay engaged, productive and do their jobs effectively.
Larger enterprises often use an intranet, but delivering an improved experience requires a new way of thinking about an organization's intranet, using it as a resource to not only meet employees needs where they are but to improve their day-to-day experience.
But how can organizations create a digital workplace strategy that both improves the employee experience and supports the organization's overarching business goals? We spoke with Frank Pathyil, director of strategy and partnerships at Workgrid, to find out.
BN: In what ways can organizations leverage an intranet?
FP: It's no surprise that the intranet's days of being a single source of news are behind us. Intranets have more responsibility and competition than ever before. There are dozens of employee applications and collaboration tools battling to be a go-to resource, which has fundamentally changed how employees work and access information.
The intranet has become the cornerstone of the digital workplace. It sets the tone for the mission, vision, and values of an organization and bears the weight of helping employees navigate the complexities of a hybrid work environment.
A few examples of this include:
• A company's internal communications team can leverage the intranet as the cornerstone of the brand vision for the company and be the main vehicle for driving corporate culture; it can also facilitate effective internal communications, which is linked to higher retention rates, increased productivity, and generally improved employee satisfaction.
• The intranet is also an ideal resource for improving operational efficiencies and reducing costs related to IT support. IT teams often overlook the intranet when delivering proactive communications to employees about tech changes (think migrations, training options, device status, device health, outages, etc.), but the reality is, it's the ideal location. Emails and system tray alerts are often missed, but centralizing communication alongside other tasks ultimately increases the likelihood that they'll be seen.
• Additionally, employees today expect customized digital experiences. Another integral way to leverage the intranet is to introduce integrations. Doing this future-proofs the digital workplace, creates a customized experience and increases productivity by creating a single source for the tasks and information that employees need to access regularly.
BN: How is a modern intranet different from a traditional intranet?
FP: The way users access information and experience the digital world have changed dramatically. There are more channels to operate in and technologies to leverage, which have added a whole new level of complexity in how to create a consistent user experience.
Traditional intranets were used as repositories for files, company updates, corporate blogs and most critically, the front door to everything else. A modern intranet serves as part of the overall digital workplace experience -- it's positioned as the front door, like a digital headquarters, or as a side door, being one entry path among other popular channels.
The modern intranet mirrors modern employees -- who all have different needs and preferences in how they leverage an intranet. While some of that is based on choice, some is driven by the employee's role. For example, frontline workers have different needs than stationary employees but need the same access to news and collaboration tools.
To stand out, the intranet cannot serve as just a website, it must also consume and produce services. It should integrate with enterprise systems to abstract and deliver information (HR data, benefit information, etc.) while offering helpful services to employees, such as the ability to submit requests, find people and approve workflows.
BN: How does modernizing the intranet work to improve the employee experience?
FP: In the traditional model, a single entity cared about the intranet; there was one team on the hook for taxonomy, theme, user flow and keeping things cohesive.
In the modern world that discipline is lost. You don't tell a sales platform to change the top banner to match a corporate logo. It was bought by the sales operations for tracking purposes just as HR bought three tools to help manage pay, benefits, and training. Each team's purchase has its own view on how to serve the owner, power users and casual users.
The modern intranet needs to evolve to this challenge by offering a platform for employees to access the information and applications they need most. No other tool is positioned to think about the friction and frustration employees endure by traversing disparate systems. The intranet is best positioned to create agnostic experiences that are employee focused versus application focused.
BN: What should companies keep in mind when modernizing their intranet?
FP: Start small, fail small. When starting out on any digital transformation journey it's important to test it with a small part of your business so that you can adjust and optimize the process as you expand.
Remember that the other technology in the ecosystem is constantly evolving. Your Intranet has to stay evergreen versus looking at it as a onetime event. It is a constant. Change is hard to adjust to and even harder to deliver. Set a plan to deliver incremental change and find high-volume, high-impact opportunities to focus on so you can delight employees and build good will.
Image Credit: nmedia/Shutterstock