Ditch Twitch? Download TikTok LIVE Studio to test out the new desktop streaming software for Windows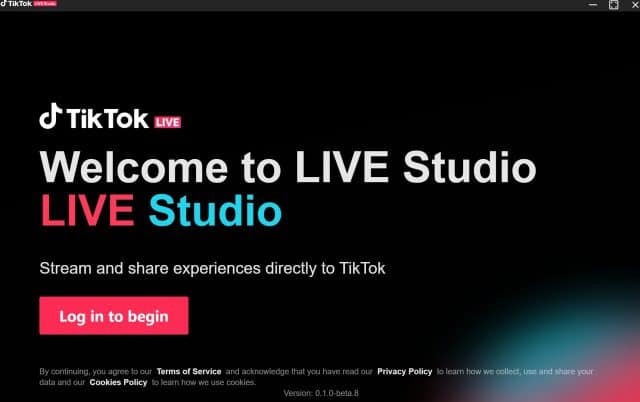 TikTok is currently testing a new desktop tool that will enable users to stream their own live footage to the platform. TikTok LIVE Studio is currently only available to download for Windows, and it would seem to be TikTok's answer to Twitch.
If you have a TikTok account, the beta software can be used to stream content from various sources. This could be games, as happens with Twitch, or it could be from an app or webcam capture -- or, as the introductory blurb puts it, "stream and share experiences directly to TikTok".
See also:
Creators who choose to use TikTok LIVE Studio for streaming can choose to enable comments to allow for a degree of audience interaction. There is also the option of enabling gifting so that live streams can be turned into streams of income.
As this is beta software and something that is very much in the testing phase, it is impossible to tell quite how what is available now will compare to the finished product -- or even if it will definitely be released. In fact, TikTok said to TechCrunch that there is no guarantee of a rollout.
TikTok LIVE Studio is available to download here... for now, at least. It's worth pointing out, however, that the software is not available to all users in all countries. It is only available for Windows, and there is no indication at the moment that it will launch for macOS users or for mobile platforms. And if you're expecting anything advanced, try not to get your hopes up. By the nature of being beta software, it is an early look at the application, and options within it are limited.
Image credit: Miguel Lozada