Cryptocurrency trends to watch for in 2022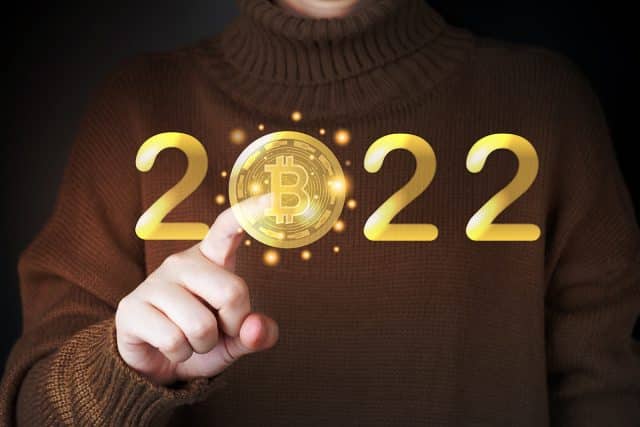 The cryptocurrency industry is continuing to grow and evolve. Over the past few years, the use and value of many common cryptocurrencies have risen exponentially, generating more public interest in how and where these non-fiat currencies may lead investors and users moving forward.
Now, as we move forward into 2022, we are another year wiser and there are additional trends to watch for as a growing number of users begin to gain interest in using and trading cryptocurrencies.
More countries and governments may adopt cryptocurrency
El Salvador became the first publicized country and government to adopt cryptocurrency -- Bitcoin -- as an approved form of legal tender in September of 2021. In my estimation, it would not be surprising to see a handful of additional countries follow suit in 2022. If this proves to be the case, it would likely not be long before an increasing number of countries or government entities begin at least researching the benefits of adopting certain cryptocurrencies as forms of legal tender within their own countries.
A growing number of businesses will integrate cryptocurrency as a viable form of payment
Along with more countries and governments adopting cryptocurrency as a viable alternative, I also expect to see an increase in the number of organizations, companies, and other private and public businesses that will begin accepting cryptocurrency as an accepted form of payment for their goods and services. A number of businesses like PayPal, Starbucks, and the Dallas Mavericks of the NBA have already begun implementing these changes. I wouldn't be surprised if a larger amount of businesses follow suit and begin creating their own apps or platforms incorporating cryptocurrencies, as it can also provide the means for more efficient transactions, as well as the potential for higher profitability and other benefits.
NFTs continue to go mainstream
One of the biggest trends in the crypto industry in 2021 was undoubtedly the enormous success of the NFT (non-fungible token) space. Projects like Bored Ape Yacht Club and Cool Cats have done extremely well and made early adopters a fortune in the process. Now, most major players in the crypto space are planning to launch their own NFT platforms to rival the current market leaders. It will be very interesting to see how this space continues to evolve as more average, everyday people begin to take notice of the intersection between NFTs and the world of traditional art and culture, as well as the utilization of the technology for other applications and usage. We're already seeing this in a major way with celebrities like Post Malone featuring his new Bored Ape in a recent music video with The Weeknd just weeks before a collaboration was teased between the blue-chip project and Adidas.
Metaverse explodes onto the scene
There is a reason some of the world's biggest companies are making a bet on the Metaverse and I think it is a prudent business decision. The reality is that most young people grow up in a world that is digitally-based in a major way and the technology for Metaverse projects and online worlds are slowly starting to catch up to the times. From interactive VR to music festivals in Decentraland and play-to-earn gaming in the Sandbox, the Metaverse is catching on and all of the companies betting on it are doing a lot to raise its profile. I expect this trend to be further amplified as we move into the new year and other brands and organizations continue to stake their claims in this new digital pioneer.
Tokens with real utility will stand apart
With crypto still being in its early stages both in terms of technology and financial applicability, the volatility of the industry persists due to the speculative nature of some instruments. The projects that stand out in the months and years to come will be those that not only offer real utility and a long-term sustainable financial model where value is not purely based on speculation. The market will eventually consolidate into projects that have true fundamental value.
Image credit: [email protected]/depositphotos.com
Nick Agar is the founder and creator of the hyper-deflationary cryptocurrency, AXIA Coin ("AXC")