Jesus would likely be a Linux user, so install Manjaro 21.2 'Qonos' to celebrate Christmas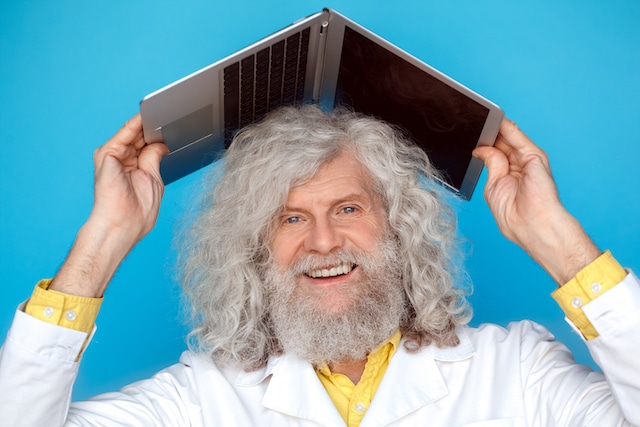 Christmas is just a few days away now, and I am definitely not in a great mood for the special holiday. Like many of you, I am depressed about this new Omicron variant of COVID-19 running rampant. Sadly, we all may have to lock ourselves down once again, staying in our homes while waving goodbye to visiting family and going to restaurants. This is not the Christmas I was envisioning just last week. Sigh.
Thankfully, there is a way to celebrate the birth of Jesus Christ without leaving the house -- installing a Linux distribution! Look, I can't prove it, but I'd like to think Jesus would be a fan of both Linux and open source software. If he returned to Earth tomorrow, I think he would be more likely to use the Arch-based Manjaro than Windows 11. And so, if you are forced to stay indoors this Christmas weekend, I highly recommend trying out the all-new Manjaro 21.2 operating system.
Code-named "Qonos," the distribution becomes available for download today. The distro can be had with your choice of three desktop environments -- GNOME (41.2), KDE Plasma (5.23), and Xfce (4.16). Manjaro 21.2 ships with Linux kernel 5.15 LTS by default, but 5.4 LTS and 5.10 LTS are available too. You can read more about the changes in version 21.2 here.
"Since we released Pahvo Mid-Season this year all our developer teams worked hard to get the next release of Manjaro out there. We call it Qonos. This release features major improvements to Calamares, including filesystem selection for automatic partitioning and enhanced support for btrfs. For btrfs installations, the default subvolume layout has been improved for easier rollbacks and less wasted space on snapshots. Additionally, swapfiles on btrfs filesystem are now supported," says Philip Müller, Manjaro Project Lead.
Ready to install this Linux distribution as a way to celebrate the birth of Jesus? You can download a Manjaro 21.2 "Qonos" ISO here now. It is recommended to download and install the Xfce Edition since it is considered the primary desktop environment of Manjaro. However, both GNOME and KDE Plasma are wonderful as well, and I would suggest trying all three to see which you like best.
Do you agree that Jesus Christ would be a Linux user? If yes, what distro would our Lord and Savior choose? Please tell me in the comments below.
Image credit: Viktoriia Hnatiuk / Shutterstock