Sustainability, multi-cloud and hybrid -- cloud predictions for 2022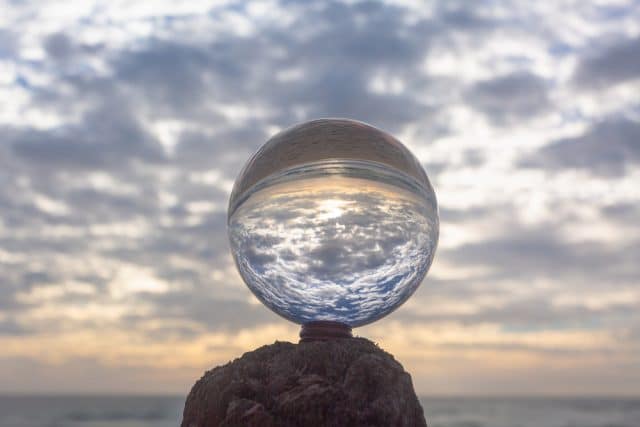 Cloud is no longer the new technology on the block and has become firmly established as part of the IT mainstream. But that doesn't mean that it's standing still.
What can we expect to see from the cloud in 2022? (If you answered 'rain' go to the back of the class!) Industry experts gave us their views.
Adaire Fox-Martin, EMEA president at Google Cloud believes the cloud is key to greener IT, "At Google Cloud we deeply care about driving greener IT practices, both internally and for our customers, and it has been a key priority for us for some time. In 2020, we pledged to operate on 24/7 carbon-free energy in the next decade, and we're incredibly proud of our progress over the last 12 months. We are also proud to have extended our capabilities to customers, empowering them to address the unique climate challenges of their respective industries and to decarbonise digital applications and infrastructure. Next year, cloud-led innovations will take the fight against climate change to new heights."
This is echoed by CloudBolt CEO Jeff Kukowski, "The results from a recent Cloudbolt Industry Insights report prove that IT leaders are all in on sustainability. Believe it or not, four fifths (79 percent) of IT leaders said they would pay more money to do business with a vendor that incorporates sustainability into their business model. Over a quarter (27 percent) said they would pay six-10 percent more, and over one third (35 percent) said they would pay 11-15 percent more. This means sustainability will be a new battlefield for the Big Three cloud providers, which is great for the planet and the market."
Experts at industry giant IBM anticipate modernization to be a key theme -- with enterprises turning to hybrid, multi-cloud strategies to drive innovation and enhance security. "Organizations will need to evaluate migrating more mission-critical, complex workloads as they embrace modernization. While some workloads and applications are best suited for the cloud, they will need to determine what should remain on-premises."
Hybrid cloud is becoming the new standard thinks Alluxio's founder and CEO Haoyuan (H.Y.) Li, "We've already seen a hybrid-cloud strategy with multiple data centers and public cloud providers emerge as the standard for large enterprises as the operational toolset continues to evolve and simplify cloud migrations. In 2022, we will see organizations grow their digital footprint by embracing the hybrid and multi-cloud model to enjoy elasticity and agility in the cloud, while maintaining tight control of the data they own. Cloud vendors will keep innovating and competing with differentiated capabilities in network connectivity and physical infrastructure improvements because organizations wouldn't want being locked-in."
Steve Touw, CTO at Immuta, sees more use of multi-cloud, "Customers are increasingly using multiple cloud providers across their IT infrastructures. Organizations are well underway in their shift to the cloud for cloud computing for data processing and storage: in fact, 81 percent project they will become 100 percent cloud-based or primarily cloud-based in the next 12-24 months. Many organizations fear being forced to lock-in to a single cloud vendor platform. Multi-cloud architecture means companies can forgo the 'lock-in' and instead operate across all cloud platforms. This trend is not going away, but rather accelerating, and cloud vendors must get on board as it adds a layer of backup and recovery, scalability, and improved security."
Cloud skills will remain in demand thinks Molly Brown, VP of engineering at Qumulo, "2021 showed the tech industry that we have to think long-term. We can't afford to hire all of our talent based on one specific hard skill, because things change fast and today's in-demand skills will eventually be tomorrow's outdated skills. While cloud talent will still be critical to businesses innovating in the cloud, it will be far more important to focus on hiring talent with the soft skills to adapt to changes. 2022 will be about hiring people who are good systems thinkers, reliable, coachable and eager to learn."
FICO CTO Claus Moldt believes cloud is only part of the solution for digital transformation:
If 2021 taught enterprises anything, it's that digital transformation is no longer a nicety, it's a necessity. Emboldened by the seamless digital experiences delivered by the likes of Amazon, Uber Eats, and Netflix during the COVID-19 pandemic, today's workers expect the ease of use provided by the consumer apps mentioned but provided with the Enterprise requirements of availability, reliability, security, and personalized digital tools they can access whenever they want, wherever they want, from the device of their choice. These expectations are difficult to meet when businesses rely on the type of one-size-fits-all enterprise point solutions or cloud platform(s) that is inflexible, quickly outgrown, and inaccessible across the multiple lines of business and international borders in which they operate.

As companies continue or begin planning their digital transformation journeys for 2022, they need to keep in mind that remote access isn't enough -- a seamless user experience requires not just one or two (or more) cloud-based solutions, but updated infrastructure that incorporates artificial intelligence and the type of modular, extensible platform capable of both powering today's digital experiences and protects the platform investments going forward as new capabilities become available for all platform personas to take advantage of. One FICO survey of C-level data and analytics leaders found that almost 75 percent of enterprises are adopting centralized AI team structures to increase efficiency, while 80 percent consider automating business processes a key benefit of AI. Adopting a single, extensible platform rather than multiple best-of-breed solutions, meanwhile, makes it easy for businesses to apply AI-derived insights gathered from one department to similar initiatives across multiple verticals.
The lessening impact of the pandemic will boost the cloud market thinks Andy Stinnes, general partner at Cloud Apps Capital Partners, "Despite the continuing challenges with the pandemic and new variants, the economy is poised for a great year in 2022. As businesses enjoy the return of growth, they will finally switch from caution to all-out growth mode which will have a profound impact on the cloud market. The pandemic years had companies focus on enabling remote work and remote operation where possible which resulted in strong performance in SaaS sectors like collaboration tools, remote access and workflow digitization. But those years were lean for large-scale strategic cloud deployments as companies were more cautious. We predict that 2022 will see the return of large and strategic cloud deployments, particularly at large enterprises in industries that were more affected by the pandemic slowdown. This trend is helped by the continuing transition to a cloud-first mindset among CIOs across nearly all size and application segments. Categories like CRM, Marketing automation, ERP, PLM, Field Service will all see acceleration."
As ever security and compliance issues will continue to impact the cloud says Avi Shua, CEO of Orca Security, "The first thing organizations must not do in 2022 is treat their cloud environment as a mere extension of their on-premises environment. Doing so will result in an ineffective, high-cost security strategy that misses the mark. Public cloud is far more complex and dynamic than on-premise environments, and must be secured in a completely different way. The second thing organizations must not do is manage cloud security by looking at risk areas such as misconfigurations, vulnerabilities, and identity and access management as separate issues. It is only when you look at risks holistically that you can see how seemingly unrelated issues can be combined to create dangerous attack vectors, and quickly identify the truly critical risks that affect your overall posture."
Image credit: thaisign/depositphotos.com