Microsoft makes updated Notepad and Media Player available to more Windows 11 users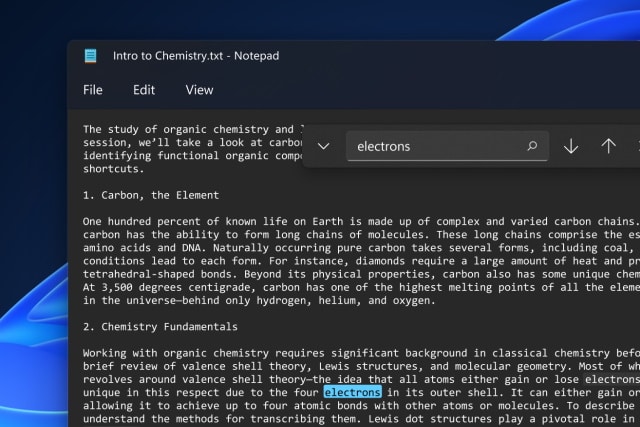 It has been suggested that Windows 11 shipped as an unfinished product. Microsoft would almost certainly disagree, but it's an idea that is backed up by the fact that bundled apps are being updated -- and not just with minor tweaks, but with major overhauls.
We've already seen a preview version of the redesigned Notepad, and now Microsoft is making this staple app available to more people, complete with a new dark mode option and more. And it doesn't end there. An updated version of Windows Media Player, which replaces Groove Music, is also available to a wider range of users.
See also:
It was back at the beginning of December that Microsoft started to roll out the redesigned Notepad to Windows Insiders on the Dev Channel. Now the company has started the process of delivering the revamped app to those signed up for the Beta Channel.
The update not only sees the introduction of a dark mode option, but also a look that better matches the Windows 11 aesthetic -- think Mica effects and rounded corners. In an update to a previous blog post on the Windows Insider blog, Microsoft says: "We have begun rolling out the redesigned Notepad for Windows 11 to all Windows Insiders in the Beta Channel".
Also rolling out, albeit with no official announcement, is the updated version of Windows Media Player which replaces the Groove Music app. First announced back in November, the app has been given a Windows 11 makeover, but there is little to get excited about in terms of new features.
The updated version of Media Player is available from the Microsoft Store and can, in theory, be installed by anyone running Windows 11 build 22000.346 or newer -- but there are reports of it not being available for everyone right now.