Almost three-quarters of Americans worry about online tracking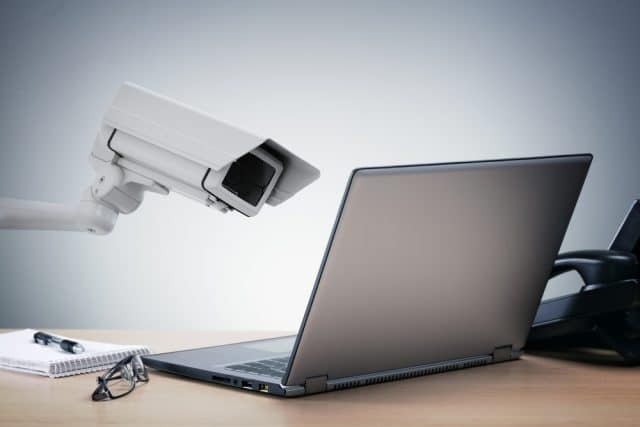 A new survey by NordVPN reveals that 73 percent of Americans are worried about being tracked online, and 35 percent think they are being tracked almost all the time.
The majority of Americans believe they are mostly tracked by criminals (60 percent) and the government (47 percent), but they're also worried that social media giants like Facebook (46 percent), brands or advertising agencies (34 percent), and information and advertising aggregators like Google (40 percent) are following their activities online.
"It's not only cybercriminals who are interested in your data. Social media networks, ISPs, third-party organizations, websites, and governmental institutions regularly collect users' personal data and information about their browsing habits for marketing or other purposes. They frequently use cookies to track your digital footprint," says Daniel Markuson, a digital privacy expert at NordVPN.
It's also the case that more than half of Americans (63 percent) feel that apps are asking for more information than necessary. Among the apps they believe collect the biggest amount of users' data are Facebook (78 percent), Instagram (42 percent), and Google Maps (32 percent).
However, experts say that people are to blame for making themselves trackable by accepting cookies, using public Wi-Fi, and even having a smart watch.
US respondents believe smartphones are the best way to track them online (80 percent), followed by laptops (71 percent), desktop computers (66 percent), and tablets (62 percent). However, smart home appliances are not widely considered capable of spying -- they are named the least likely culprits. Although 43 percent of Americans think they could be tracked through their smart doorbell.
One of the easiest ways people allow themselves to be tracked online is by enabling cookies -- the study shows that 19 percent of surveyed Americans always enable cookies, and 23 percent do so unless they look suspicious. Only seven percent say they never accept cookies.
Free Wi-Fi also comes with strings attached. "When you use 'free' Wi-Fi, there is a good chance it's managed by a third-party provider, which gets you online in exchange for your valuable sign-on data such as email addresses, social media profiles, and phone numbers. What might surprise you is that some hotspot providers are taking data collection a step further and quietly tracking millions of users' whereabouts even after they have left the establishment," adds Markuson
You can read more and get tips on how to avoid being tracked on the NordVPN site.
Image credit: BrianAJackson/depositphotos.com