Cybersecurity and the generation gap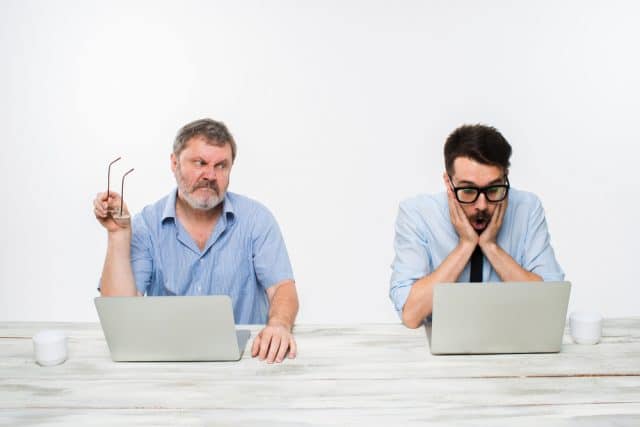 As baby boomers reach retirement age, younger people are taking their place in the workforce. But does this lead to a loss of skills that aren't being replaced?
A new study commissioned by Appgate looks at how generational differences impact cybersecurity teams and the benefits to be gained from having an inter-generational mix of staff.
Baby boomers have seen the growth of enterprise technology and have a good understanding of legacy systems. Crucially they also have skills essential to integrating these systems to the cloud era. Generation X and millennials on the other hand have grown up with email and mobile phones and have adopted new technologies at work and home.
There are crucial differences in non-technical areas too. Boomers are often better at social and communications skills, generation X is more likely to be independent and self starting. Millennials on the other hand tend to be more mobile, less settled and looking for fast solutions which means they may balk at the time it takes to implement stronger security controls.
The research, by inter-generational issues author and speaker Henry Rose Lee, finds that while they may be tech-savvy digital natives, millennials may lack accountability and a deeper understanding of the back end of security, which can make organizations more susceptible to cyberattacks.
"As we get older, we have one thing that younger generations absolutely don't have and that's around cognitive ability," says Henry Rose Lee. "And by that I mean we're able to focus deeply, you know, real deep thinking, focus and not being distracted, doing problem solving and critical thinking. So it's a very key element that this research report has revealed that older generations not only have skills, and knowledge and experience they have this emotional intelligence which could be very useful, when perhaps there is a ransomware attack or cyber attack or there's some things that you need to do which don't look like the norm."
Boomers have many key skills that risk being lost through retirement, though 80 percent of IT boomers say they would be willing return as consultants to help fill the widening cybersecurity skills gap. This makes the role of generation X key in bridging the gap between the generations, and playing a pivotal role in distilling and bringing together the experience and expertise of older and younger groups.
Gernot Hacker, sales engineering manager at Appgate, says, "Our biggest challenge is finding finding people that are willing to get a certain level of depth into something and become good at something rather specific, but still have a wide area of knowledge as well which does lead to you need experience, which by definition you won't have when you're younger."
The full report is available from the Appgate site.
Image credit: vova130555/depositphotos.com