Logitech G413 SE is an affordable mechanical keyboard for PC gamers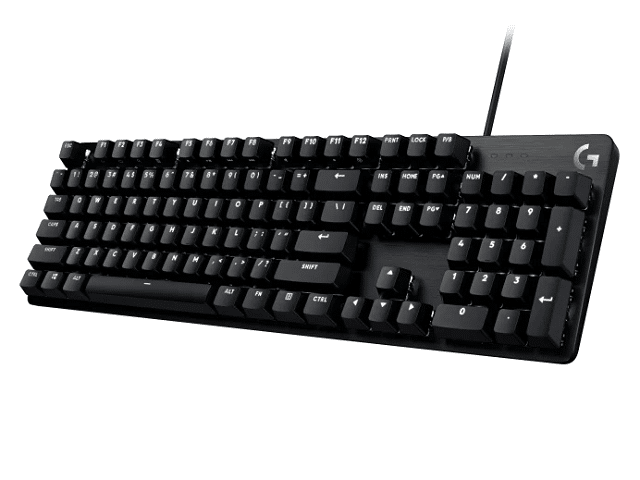 Should all PC gamers own a mechanical keyboard? No, not all of them. If they take their video games seriously, however, and they are focused on winning their competitive matches, such a keyboard can be a wise investment. These days, a quality mechanical offering can be had for under a hundred dollars, making it a no-brainer.
Today, Logitech announces its latest mechanical keyboard. Called "G413 SE," it will be offered in two variants -- a standard model with a number pad, and a tenkeyless (TKL) version without one. What I really love about this keyboard -- besides its affordable pricing -- is its subtle design. There is no wacky RGB lighting, instead using classy white backlighting. There are no gimmicks or nonsense either -- just a quality keyboard from a well-respected manufacturer.

"The G413 SE Mechanical Gaming Keyboards feature Tactile Mechanical Switches, which deliver uncompromising performance and give discernible actuation for gamers who prefer direct feedback. In addition, the keyboards feature PBT keycaps that are engineered with quality material, designed to hold up over time and heat- and wear-resistant; making them one of the most durable PBT keycaps on the market," says Logitech.
The company adds, "Featuring white LED lighting and a black-brushed aluminum-magnesium alloy top case as the keyboard's backbone, the result is a minimal design, balanced with features that make this keyboard a must-have for gamers. In addition, the keyboards were designed to deliver reliable key input versus other non-gaming mechanical keyboards, with the addition of the six-key rollover anti-ghosting performance, which means multiple keys can be pressed simultaneously and all register at the same time to trigger a special game move."
The Logitech G413 SE mechanical gaming keyboard will hit stores in February, and you will be able to pre-order it here very soon. The standard model (with number pad) will sell for $79.99, while the tenkeyless variant is $10 less than that. If you do not need a number pad, you might as well save yourself some money and get the TKL model -- it will will take up less space on your desk too.
Please note: Some of the above links may be affiliate links, meaning we, or our writers, may receive payment if you purchase one of these items (or other items) after clicking on them.