TCL 30 V 5G costs $300 at Verizon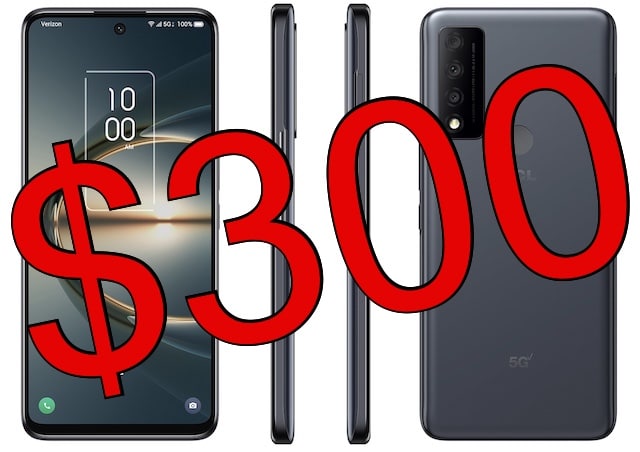 When TV-maker TCL broke into the smartphone market, many pundits and consumers were dubious that the company could be successful. Time has shown that TCL isn't just capable of making quality phones, but the company has been able to price them quite competitively too. Quite frankly, TCL phones and tablets are tremendous values.
TCL recently announced a Verizon-exclusive smartphone called "TCL 30 V 5G." As the name implies, it offers 5G connectivity. While many Android fans were excited about the phone, there was something missing in the initial announcement -- pricing. Well, folks, as of today, we now know how much the device will cost -- $300! Well, technically, it will cost a penny less than that at just $299.99...
ALSO READ: Logitech launches Litra Glow Premium Streaming Light
Believe it or not, that low price gets you quite the nice smartphone. The TCL 30 V 5G has a big 6.67-inch screen (1080 x 2400), and it is powered by a Qualcomm Snapdragon 480 5G octa-core processor clocked at 2GHz. You get 4GB RAM and 128GB storage, but you can expand that with a micro SD card.
ALSO READ: Celebrate African-American history with Apple Watch Black Unity Braided Solo Loop
The phone is equipped with a big 4500mAh battery to get you through the day, while the 50MP main camera should take nice photos. Surprisingly, this phone even comes with a 3.5mm audio jack. A fingerprint reader is on the rear, which should prove faster and more reliable than an under-screen variant.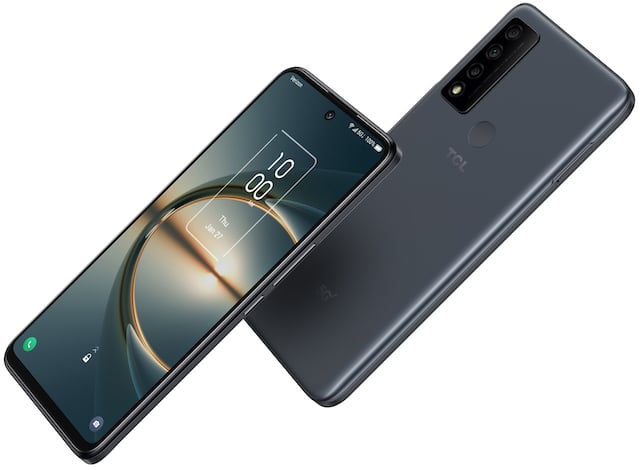 Of course, at such a low price there are some downsides. The camera can only record video at 1080p30 at the most -- 60fps recording is shockingly not available. Also, the screen is capped at 60Hz -- there is no 90Hz or 120Hz refresh to be found. The TCL 30 V 5G lacks Wi-Fi 6 (802.11ax) too. While it does have USB-C fast charging (18w), it cannot charge wirelessly.
Despite some of those drawbacks, the TCL 30 V 5G looks like an absolute steal at only $300, which is off-contract pricing. You will be hard-pressed to find a quality Android 11 phone with 5G for less money.