Samsung Galaxy Tab S8 is an Android tablet no one will want as it's not an Apple iPad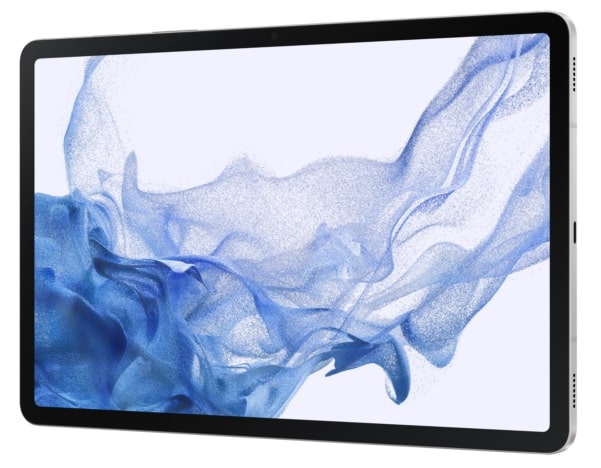 When someone says they want a tablet, what they are really saying is they want an Apple iPad. They don't want something running Android or Windows. The only people that use Android tablets in 2022 are those that can't afford one of Apple's offerings or consumers that irrationally hate Apple products and refuse to use them.
If you are someone that (for whatever reason) wants an Android tablet rather than a glorious iPad (they really are great), I have some good news. Today, Samsung announces that it hasn't given up on the Android tablet market -- yet. You see, the company has unveiled the all-new Galaxy Tab S8 series, for which there are three variants -- the regular Galaxy Tab S8 (11-inch), the S8+ (12.4-inch), and the S8 Ultra (14.6-inch). They have resolutions of 2560 x 1600, 2800 x 1752, and 2960 x 1848 respectively.
"As part of our commitment to giving users the best possible mobile performance and experience, the Galaxy Tab S8 series will be supported by up to four generations of Android OS upgrades and 5 years of security updates. Now millions of Galaxy users can increase the lifecycle of their devices even further with the most up-to-date security, productivity and other exciting new features, as Samsung continues to scale this effort across our product line-up and your Galaxy ecosystem," says Samsung.
The company adds, "The Galaxy Tab S8 series is also the first Samsung tablet to support Wi-Fi 6E, which provides up to double the bandwidth9 and maximum speed of Wi-Fi 6, and with optimized network quality you don't have to stress about weak connections. Alternatively, share content in a flash with hyperfast and secure Galaxy 5G -- whether it's for dialing in to class remotely or clearing out your inbox while commuting, optimized network quality can alleviate some of the stress of weak connections."
All three models are powered by a 4nm 64-bit Octa-Core Processor and have a base configuration of 8GB RAM and 128GB of storage. The S8 and S8+ can be configured with 12GB RAM and 256GB of storage. The Ultra model also adds options for 16GB RAM and 512GB storage. Battery capacity varies between models too, obviously, with the S8 having 8,000mAh and the S8+ offering 10,090mAh. The big-boy Ultra gets a 11,200mAh. And yes, all three fast-charge with USB-C (up to 45W).
Another aspect all three share are rear cameras -- 13MP AF and 6MP Ultra-Wide with a flash. The S8 and S8+ get a 12MP (Ultra-Wide) front camera while the S8 Ultra is equipped with both a 12MP (Wide) and 12MP (Ultra-Wide) front shooter. All three also come with an S-Pen (stylus) and a fingerprint reader.
As great as all three variants seem, they all have a fatal flaw -- they simply aren't Apple iPad tablets. And for many consumers, the included Android 12.0 operating system will be a deal-breaker -- hardware specifications be damned. iPadOS really is that good.
If you do want a Galaxy Tab S8 tablet, however, you can pre-order here now. The regular S8 starts at $699.99, while the S8+ begins at $899.99. The S8 Ultra is quite expensive at $1,099.99. The S8 and S8+ are being offered in Graphite, Silver, and Pink Gold colors while the Ultra is limited to Graphite.