In the Russia-Ukraine conflict, Anonymous is working quicker than government red-tape [Updated]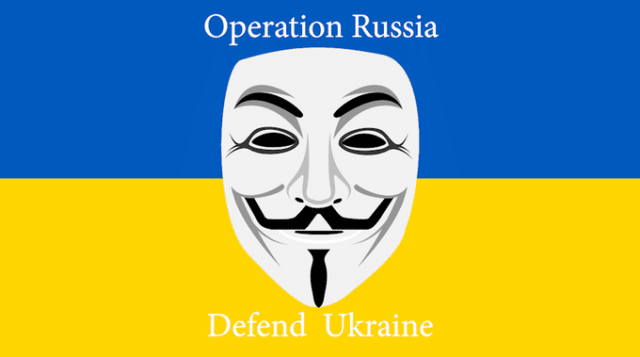 While the US and other NATO nations continue to plan and implement sanctions and possible other means of making Vladimir Putin and his Oligarchs feel some pain over what they are currently doing, Hacktivist group Anonymous has already made its choices and has quickly started implementing its own set of consequences upon those responsible for alleged war crimes.
As of Saturday morning, the group had taken down websites of the Kremlin, the Russian Department of Defense and Russian DUMA (the lower house of the federal assembly). The sites were taken down rather quickly once Anonymous targeted them but periodically popped back to life, only to have that life snuffed backed out again by renewed efforts.
SEE ALSO: While the Government talks possible cyber repercussions on Russia, Anonymous is beyond that stage
In its latest move, Anonymous has taken down Tvingo, a Russian state-owned company.
As of yesterday afternoon, the group announced that it was collecting communications of the Russian military. There's a good chance that other countries were also mining that data, but if they weren't we'd assume it was being fed to them by Anonymous. At least, we'd hope they were relaying it to Ukraine, if nobody else.
In the US, it was pretty clear data was being collected and relayed by somebody, as US House member Marco Rubio tweeted the following, referencing the questionable mental health of the Russian 'president':
So, what do you all think? Is Anonymous doing good here? The hacktivist group has a history of getting involved in political affairs. Sometimes some of us agree with them, while others don't. We can't all agree on everything. Those who are saying "go, go" right now, may be pissed the next time the group makes an appearance.
We're going to be keeping this story open for future updates as news is coming in all the time.
UPDATE 1:
As of this morning, Monday February 28, Anonymous has taken down tass . ru. Apparently with some inside help from some Russian journalists. Tass is a Russian state-owned news service.
This is happening while there are "peace talks" apparently going on at the Ukraine-Belarus border, as the fighting continues.
UPDATE 2:
As Reuters is reporting, the defacement of hacked Russian sites is now showing anti-Putin graffiti.
Vladamir Putin is using a massive misinformation campaign attempting to tell his citizens how this is all Ukraine's fault, and that Russia is winning without much resistance. The hacktivist group would like everyone to start "reviewing" businesses in Russia, posting the following:
Update 3:
As Tuesday morning March 1 dawns, there has been a bit more movement in the ongoing conflict in Ukraine. Overnight there was a hack of the Belarus government. This comes a day after the former Soviet state announced it would be sending in troops -- to aid the Russian cause. Anonymous has not taken responsibility for this development; in fact, specifically stated that it was not responsible, although the hacktivist group certainly didn't condemn the measure.
What it is taking responsibility for is a series of hacks on Russian TV feeds and a Moscow electric car charging station. All now showing support for Ukraine.
The collective also took a moment to thank MSN for getting around to noticing them.
In other news, Elon Musk's Starlink internet constellation of low-orbit satellites arrived in Ukraine to add more help to the cause of the people there. The equipment arrived just a day after the billionaire promised he would hook them up with everything needed.
Update 4:
Anonymous has issued its first video statement since its moves against the Russian invasion began. In the three and a half minute video (the first minute is all intro), the speaker gives a rundown of some of what it has done thus far. It then addresses the people of Russia about ways they can get updates about the truth of what is going on in Ukraine. It ends with the statement "Vlad should have expected us."
Photo credit: Marietjie / Shutterstock