Microsoft for Startups Founders Hub includes free Azure credits and is now available to everyone, regardless of funding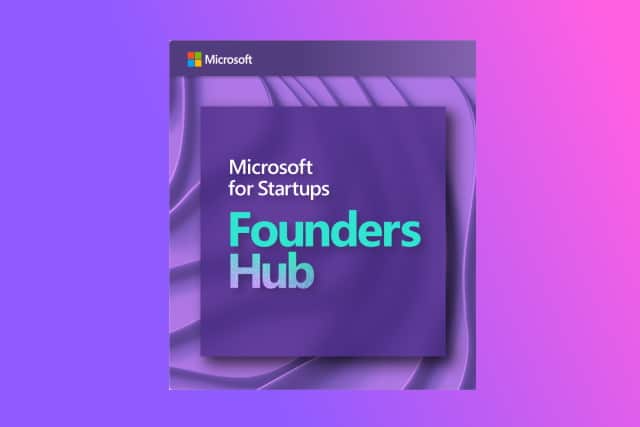 Microsoft is increasing the support it offers to startups by reducing the eligibility criteria for the Microsoft for Startups Founders Hub as the platform is made generally available. With the move, the company is looking to eliminate the boundaries that stand in the way of getting ideas off the ground.
Now billed as being "open to anyone with an idea", the Founders Hub is a startup ecosystem can be used by innovators regardless of whether they have funding or not. The platform gives users access to up to $150,000 in free Azure credits, free access to GitHub and Microsoft 365 as well as potential for mentorship and guidance from experts. There is also $1,000 of credit and more available with OpenAI.
See also:
There is a strong focus on the cloud with Microsoft for Startups Founders Hub, and the platform provides access to a range of essential tools that will help startups to reduce costs and accelerate development.
Eliminating the need for investor backing is a key draw for the platform. Jeff Ma, vice president, Microsoft for Startups explains the thinking behind it:
Our ambition is to make the global startup ecosystem more representative of the world at large regardless of background, location, progress or passion. As an experienced founder, access to a diverse network -- to validate ideas, get advice and coaching -- was instrumental in my success and is something we aim to provide to every founder through the Microsoft for Startups Founders Hub.
The company says that Microsoft for Startups Founders Hub is centered around three key areas:
Unlocking Innovation for All: The platform eliminates traditional barriers founders face when getting started, such as venture capital requirements or third-party validation to help any founder regardless of background, location or access be successful
Technology Benefits that Grow: Keeping pace with a startup's lifecycle, the platform helps founders speed development with free access to GitHub and the Microsoft Cloud with the ability to unlock additional benefits over time. To address the unique needs of startups, we are also partnering with innovative companies like OpenAI, a global leader in AI research and deployment, that develops AI systems such as GPT-3 and Codex to provide startups with exclusive benefits and discounts
Access to mentorship and guidance: Becoming a founder is no longer about "who you know". Through the platform, startups can connect with industry veterans, access tailored startup-centric training and innovate quickly with expert technical guidance
More information is available on the Microsoft for Startups website where it is also possible to sign up for Microsoft for Startups Founders Hub.