81 percent of organizations have outages caused by expired certificates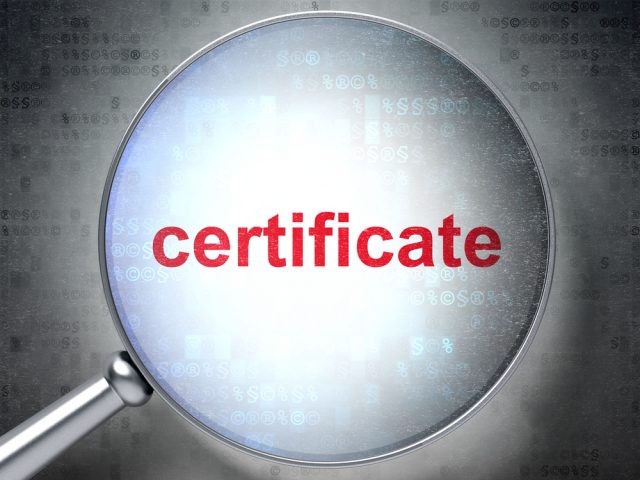 A new report shows that 81 percent of organizations have experienced at least two or more disruptive outages caused by expired certificates in the past two years, up from 77 percent last year.
The report from machine identity platform Keyfactor, based on research by the Ponemon Institute, finds the cut in SSL/TLS certificate lifespans to one year in September 2020 has made it much more difficult to keep the pace with certificate issuance and management.
The responses show 65 percent are concerned about the increased workload and risk of outages caused by shorter certificate life. They are also aware of possible solutions though, with 57 percent citing complete visibility of all certificates and 60 percent naming lifecycle automation as being top priorities for the coming year.
"Zero-trust strategies, cloud migration, and the remote workforce are driving further use of PKI, keys and digital certificates in the enterprise," says Chris Hickman, chief security officer at Keyfactor. "However, the rapid proliferation of machine identities has created new challenges for IT and security teams."
When asked about the key trends driving deployment of PKI, keys and certificates, 54 percent cite zero-trust strategy implementation as critical, while cloud-based services (49 percent), and remote work (45 percent) come close behind.
66 percent are deploying more cryptographic keys and digital certificates and 57 percent consider the seamless orchestration and security of every digital key and certificate as a strategic priority for the coming year. In addition 55 percent will attempt to scale back the complexity of existing IT infrastructure and 53 percent will invest in hiring and retaining qualified personnel.
"In the coming year, enterprise-wide cryptography and machine identity management technology investments can address recurring challenges, namely the well-known security skills shortage and increasingly complex environments," continues Hickman. "Above all, enterprises must double down on visibility and automation as both are foundational elements to mitigating PKI-related challenges."
The full report is available from the Keyfactor site.
Image Credit: maxkabakov / depositphotos.com