Meta is clamping down on irritating 'watchbait' videos on Facebook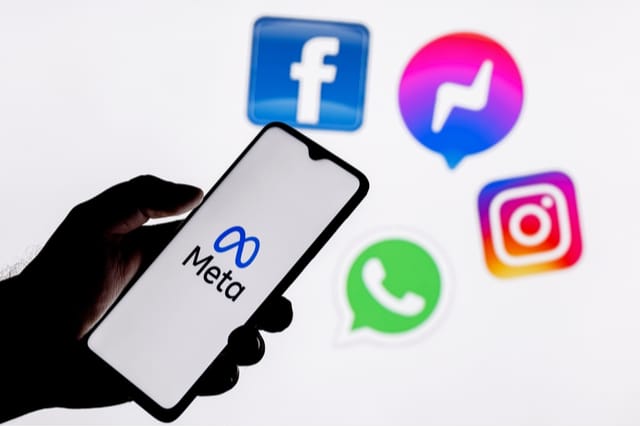 The idea of clickbait is nothing new. Sensational headlines have been used since the early days of the press to draw in users, and it is something that has continued into the internet age. But there is also a related problem that blights social media platforms such as Facebook: watchbait.
The idea is much the same as a clickbait headline; videos are given misleading, overblown headlines and descriptions that often omit key details in a bid to get people to watch to the end. Now Meta has announced that it is taking action, including using an automatic detection system that will reduce the distribution reach of offending videos.
See also:
Meta says that "people have expressed negative attitudes towards these tactics and tell us they often feel let down and deceived after engaging with watchbait", going on to state what may would believe to be obvious: "people prefer to see clearly written, accurate video posts where the title and text, thumbnail, and video content set appropriate expectations and show relevant information about the video".
In a post addressing the issue, Meta says:
We see the use of "watchbait" in our video ecosystem, which includes using tactics like withholding key information, sensationalizing content, or misleading viewers about the true nature of the video. These tactics can be deployed in any part of the post or video, including the text, thumbnail, or content of the video, and ultimately are used to lure or bait people into watching the full video.
The social media giant continues:
Given users' preferences and the baity nature of watchbait videos, we use a system that detects watchbait holistically across a video post and, if detected, reduces its distribution. Videos that are considered watchbait may not be recommended to viewers and/or may receive limited ranking. And repeatedly posting watchbait may result in that Page's overall distribution being reduced.

We encourage publishers to avoid watchbait tactics and instead generate distribution with original, authentic behavior and high quality videos.
Don't know what on Earth Meta is going on about? It offers up some examples of the type of descriptions it has in its targets:
His Reaction Was Priceless!! ??
THIS IS THE WORST WAY TO WAKE UP!! ?
And then his GF did this!!!
Absolutely mind-blowing details in the latest recipe from Kai!
Your bestie just sent a crazy message to your girlfriend! ???
SHOCKING weather phenomenon could explode your plans!!!
As well as serving as a warning for video producer who engage in watchbait tactics, Meta's post also offers up some advice:
Use informative headlines and captions so people get a clear understanding of your video.
Use thumbnails that are actual clips from the video content and not photoshopped or cropped images that don't appear in the posted video.
Add your own voice to help drive genuine conversation. This helps establish originality and authenticity in your content and enables people to decide how they want to spend their time with your post.
The company has also published a Watchbait Best Practices article.
Image credit: Sergei Elagin / Shutterstock