Google is making it easier to find the best browser extensions in the Chrome Web Store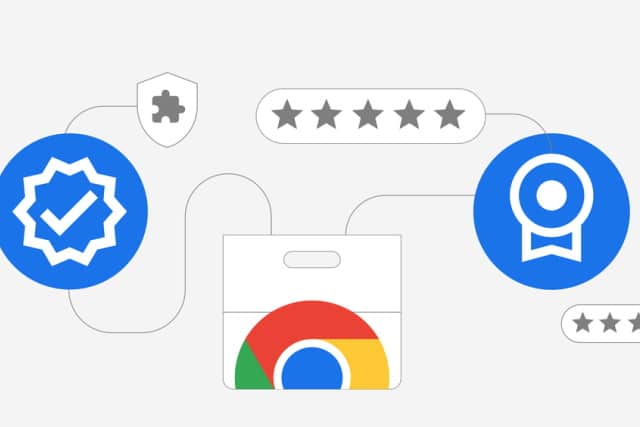 Among the supposed benefits of downloading apps and other digital products from an official store is that they should be safe and reliable. But as users of the Microsoft Store, Google Play and the App Store will attest, making an appearance in such a repository is really no indication of quality or trustworthiness.
And the same is true of browser extensions. Once completely unpoliced, this is an arena that Google tried to take control off by introducing the Chrome Web Store. Now the company is introducing two new features which it believes should help Chrome users find extensions that are of a high standard.
See also:
Google's idea is a simple one: it is introducing a couple of badges which it will add to the listing for extensions to highlight those deemed worthy of attention. The company says that it wants to help people "find great extensions while recognizing the publishers who create them". To this end it has launched the Featured and the Established Publisher badges.
Announcing the new labels, Google explains their significance:
The Featured badge is assigned to extensions that follow our technical best practices and meet a high standard of user experience and design. Chrome team members manually evaluate each extension before it receives the badge, paying special attention to the following:

- Adherence to Chrome Web Store's best practices guidelines, including providing an enjoyable and intuitive experience, using the latest platform APIs and respecting the privacy of end-users.

- A store listing page that is clear and helpful for users, with quality images and a detailed description.

The Established Publisher badge showcases publishers who have verified their identity and demonstrated compliance with the developer program policies. This badge is granted to publishers who meet the following two conditions:

- The publisher's identity has been verified.

- The publisher has established a consistent positive track record with Google services and compliance with the Developer Program Policy.
Google points out that it will not be possible for a developer to buy a badge, so the fact that they have to be earned may helps to instill user confidence in the scheme.