SaaS and what it can teach us about human behavior [Q&A]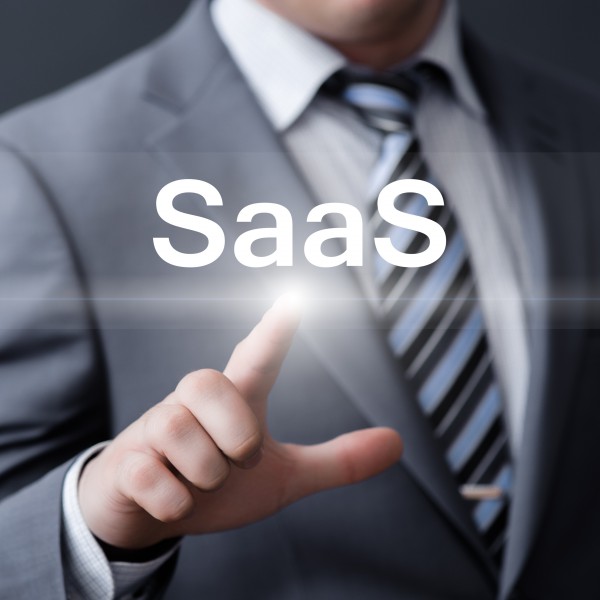 Software-as-a-service has become increasingly popular and the market for it is still growing -- expected to reach $264 billion (£207 billion) by 2026.
SaaS sales are being driven by more companies continuing to digitize their operations in a post-COVID-19 world. We spoke to Paul Quigley, CEO and co-founder of predictive, real-time media monitoring platform NewsWhip, to discover how using SaaS can improve operations for a company, help grow the business, and even offer insights into human behavior.
BN: What's driving the popularity of SaaS as a business model?
PQ: The emergence of SaaS as the popular business model today is partially due to the low barriers to entry. The trick is to ensure you provide a product/service that not only fills a need but also continues to adapt and improve with the times. Web-based SaaS platforms can continue to deliver a high-value product whilst simultaneously improving and updating. The ease of distributing new updates to all users almost instantaneously across the world means developers and publishers save a lot of time and money across the supply chain and are able to shift focus and reinvest in order to keep improving their service.
BN: In what ways can SaaS platforms help to grow a brand and recruit new customers?
PQ: Providing a value-adding product that customers actively use will organically grow your brand. Your customers are your greatest marketers and will spread the word on how your product has solved a problem in their own lives. A lot of our clients at NewsWhip come to us through word of mouth or through seeing our statistics incorporated into articles all over the world.
BN: How big a role does artificial intelligence have to play in all of this?
PQ: At NewsWhip artificial intelligence (AI) allows us to develop a product that is not only accurate but is also smart. Our platform monitors current media trends, follows how people are reacting and interacting and this intelligence is what allows us to be able to predict how well an article will do in the future. AI brings our platform to the next level by extracting the data and personalizing the dashboard to each unique user providing them with a completely custom insight of data that can be filtered and adapted in real-time at any moment. Customization is key for our clients as they are all so vastly different so AI lays the foundation for us to be able to provide our product. Clear and accurate metrics then allow a global brand to take that data and build or customize their whole marketing strategy around how people are reacting in different territories, for example, an advertising campaign in China will look very different to a campaign in the US. Our software allows clients to monitor how different markets react to different narratives and customize strategies around what attracts consumers more.
BN: How can SaaS help us to understand human online behavior?
PQ: It depends on the technology and it depends on what your intention with the data is. Every website tracks its users. After the EU introduced GDPR, visitors now have to click to consent to the terms and conditions allowing your activity and behavior to be monitored. Social networks also track your scrolling behavior, where you've stopped scrolling, how long you waited, often what on the page you looked at. This monitoring allows organizations to track network web page visits and plan their ad targeting strategies. The high-level idea behind all of this is that technology tracking is designed to personalize the internet and make it a more useful tool. There's a tension between privacy and monitoring human behavior, and I think we should all be able to opt-in or out of lower and higher levels of privacy based on convenience, allowing the internet to be better suited to our individual needs. NewsWhip's technology doesn't track individual people. We track aggregate engagement which lets us indicate what is of interest without infringing anyone's privacy. So we've built ourselves to be very privacy compliant and focused on aggregate data as opposed to individual personal data. We have a very consumer privacy healthy way of doing things and don't monitor individual or personal data.
BN: Where do you see SaaS taking brand marketing in the next few years?
PQ: SaaS relies on continuous delivery of value. Consumers are used to the SaaS model now and are subscribing to more and more platforms every day. Businesses and organizations are subscribing to more services, and marketing departments are buying 10 percent more SaaS tools in 2022 than they were in 2019. There's always talk of consolidation but there keep on being clever new tools introduced to the market that provide new and different niche solutions.
BN: What do you think the future holds for SaaS?
PQ: SaaS services are going to continue to grow and new SaaS technologies will emerge. There will always be some new, clever little product or add-on and someone is always going to pay money for it. We've seen it. Salesforce was supposed to be everything in one but then Marketo arrived, followed by HubSpot then there was Yesware and Salesloft. I believe at some point, that growth will come down, but it's not happening yet. We hope that this new wave of predictive media intelligence space only expands and that NewsWhip will remain at the forefront of it. We have the top developers tangential to media monitoring within the market. As a SaaS organization, we're hoping certain comms professionals and agencies will see the benefit of our product and the value added to their own businesses. I believe we are a good example of where SaaS businesses are going in the future, by taking an existing industry and supercharging it.
Photo credit: Alexander Supertramp / Shutterstock